How can I accommodate the learning needs of my students?
USATestprep offers a variety of ways to ensure equitable access for students. Click on the link to see all the options you have to accommodate students' learning needs within the platform.
Creating Assessments
Reduce answer choices from 4 to 3 in Step 1 (four answer choices will still be shown, but one will be eliminated)
Select questions by DOK or difficulty level in Custom mode (Step 2)
Create an assessment to meet the majority needs of your students.  Then create a duplicate (using the Options menu on the Assessments tab) and edit the settings to accommodate specific learning needs.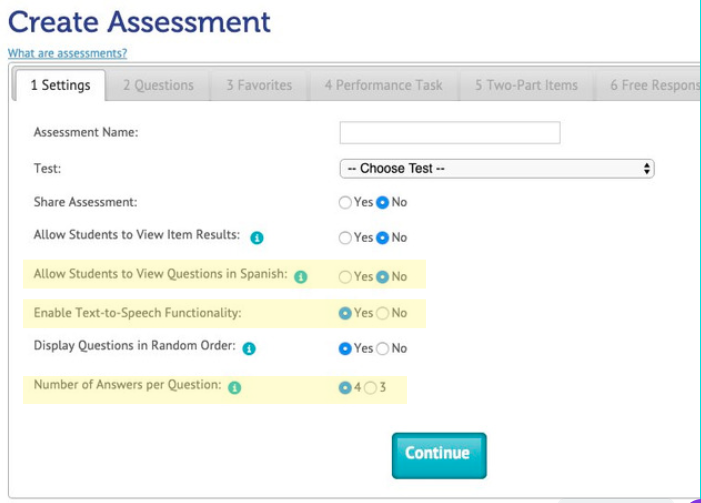 Printable and Projector Resources
Larger font size options
Increase spacing between questions
Assessments can be printed if needed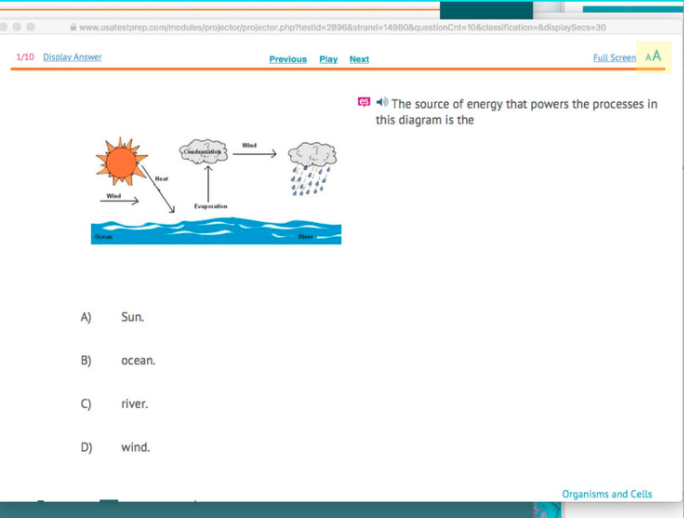 Videos
View transcripts for all instructional mini-lessons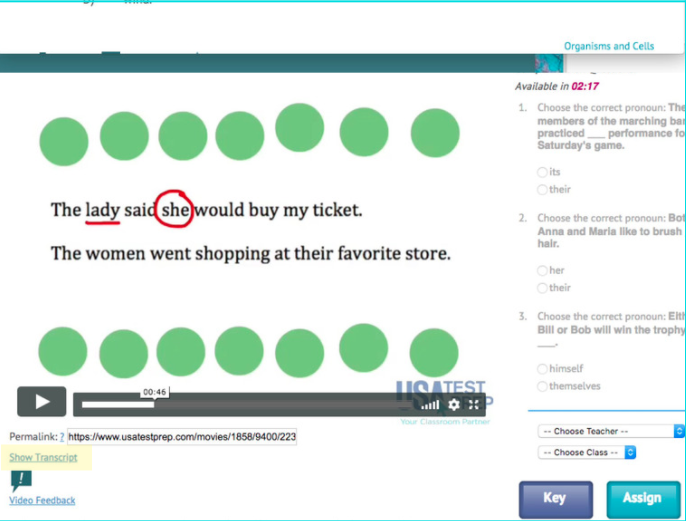 Assignments
Three settings:  multiple attempts, minimum score requirement, and retry missed items only

Sitewide Accommodations
Spanish translation for practice questions and vocabulary  -- refer to the pink "es" icon
Spanish translation for USATestprep Generated Tests and assessments (if allowed in the settings) -- refer to the Español link at the top of the test/assessment
Audio read-aloud for questions, answer choices, and passages -- refer to the speaker icon
Ability to eliminate and reactivate answer choices
Highlighter tool for assessments and USATestprep Generated Tests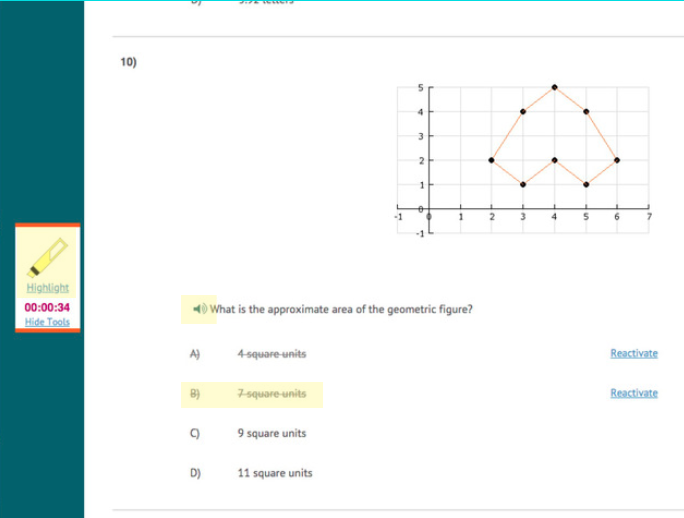 ---
---