How can I encrypt passwords?
Step 1: Go to your name menu at the top and select the "Admin" link.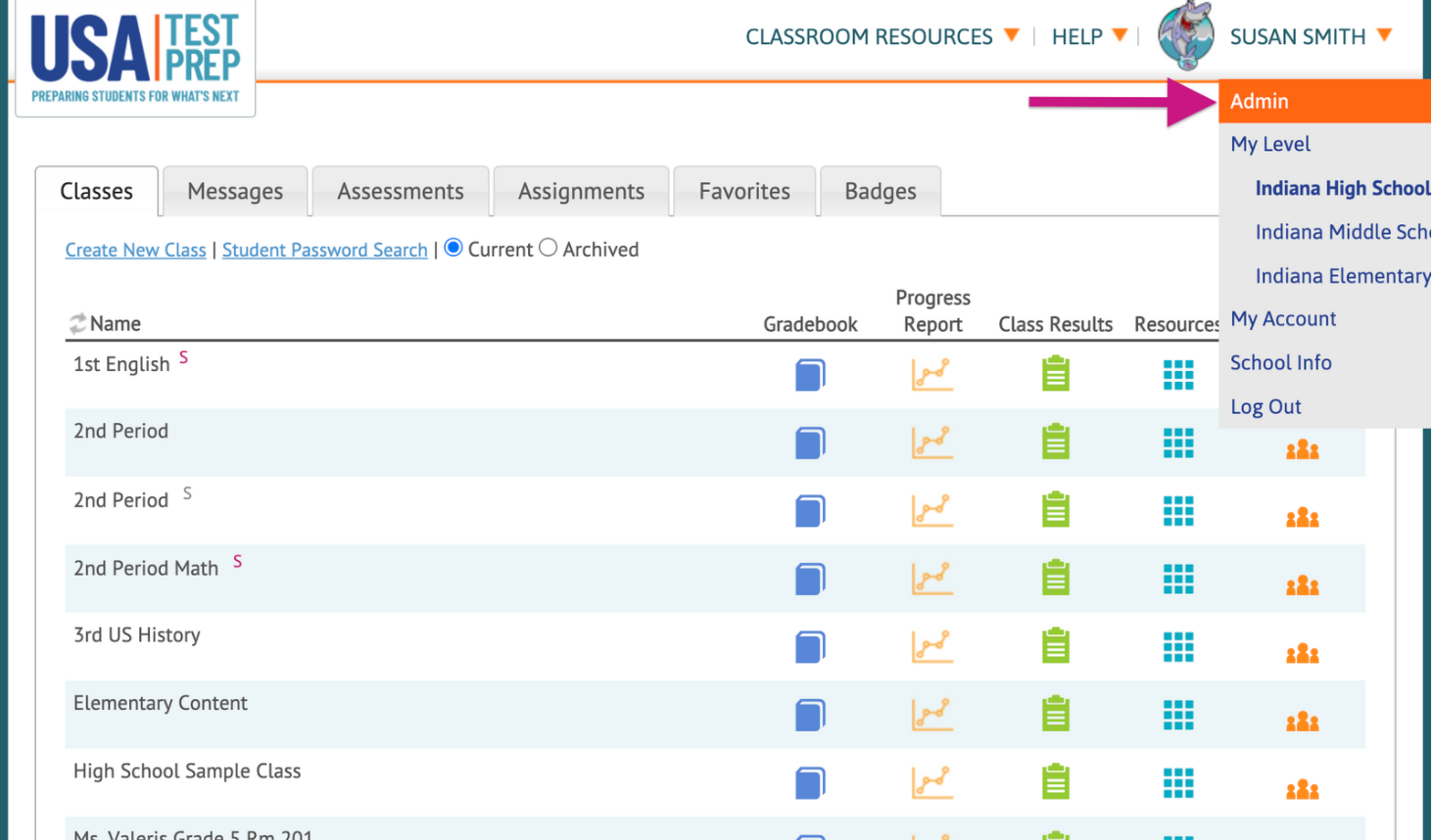 Step 2: Select the "Encrypt student and teacher passwords" box.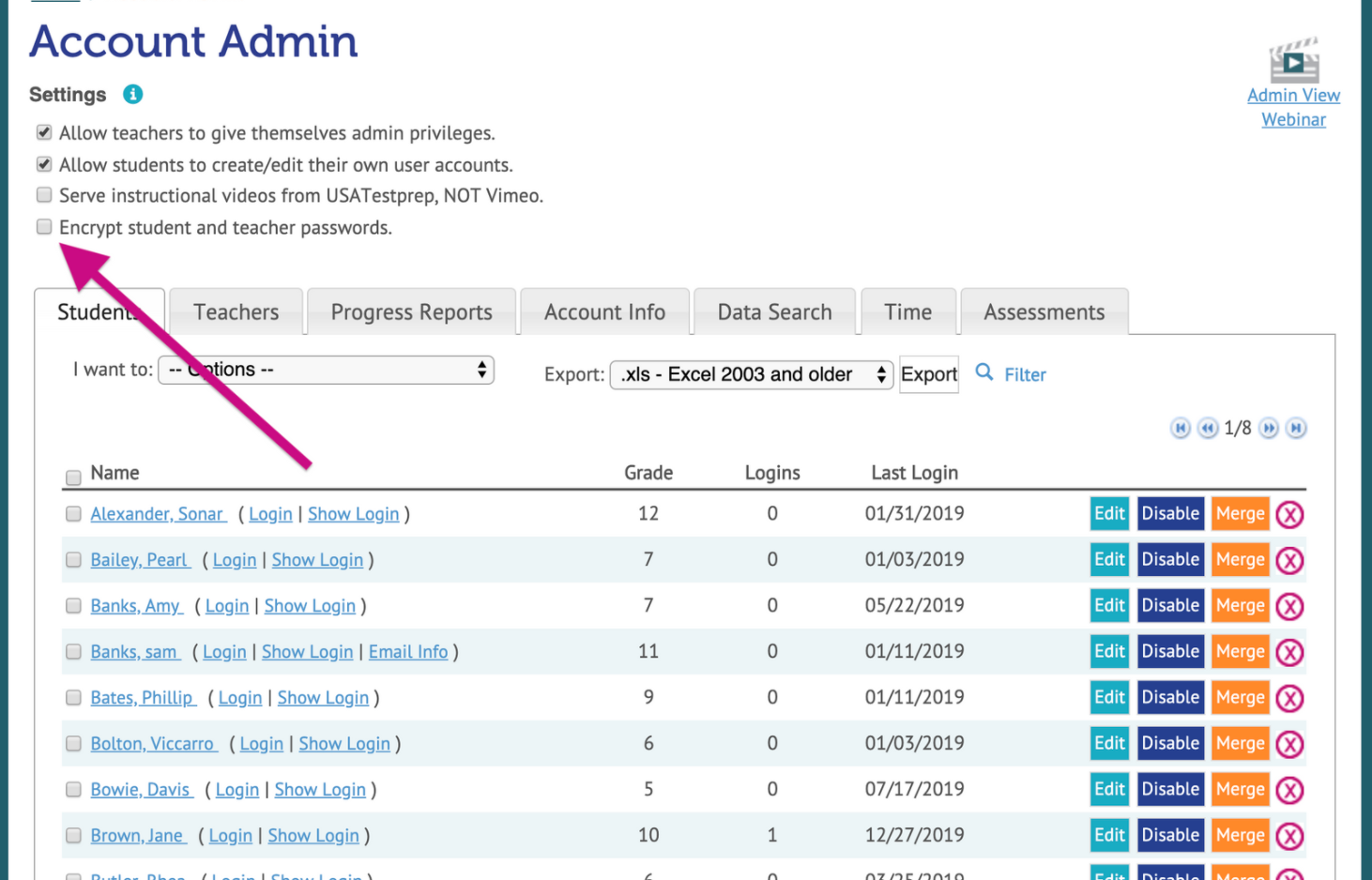 Step 3: Read the encryption information carefully. Check the box confirming that you have read and understand this information.
Note: This cannot be undone.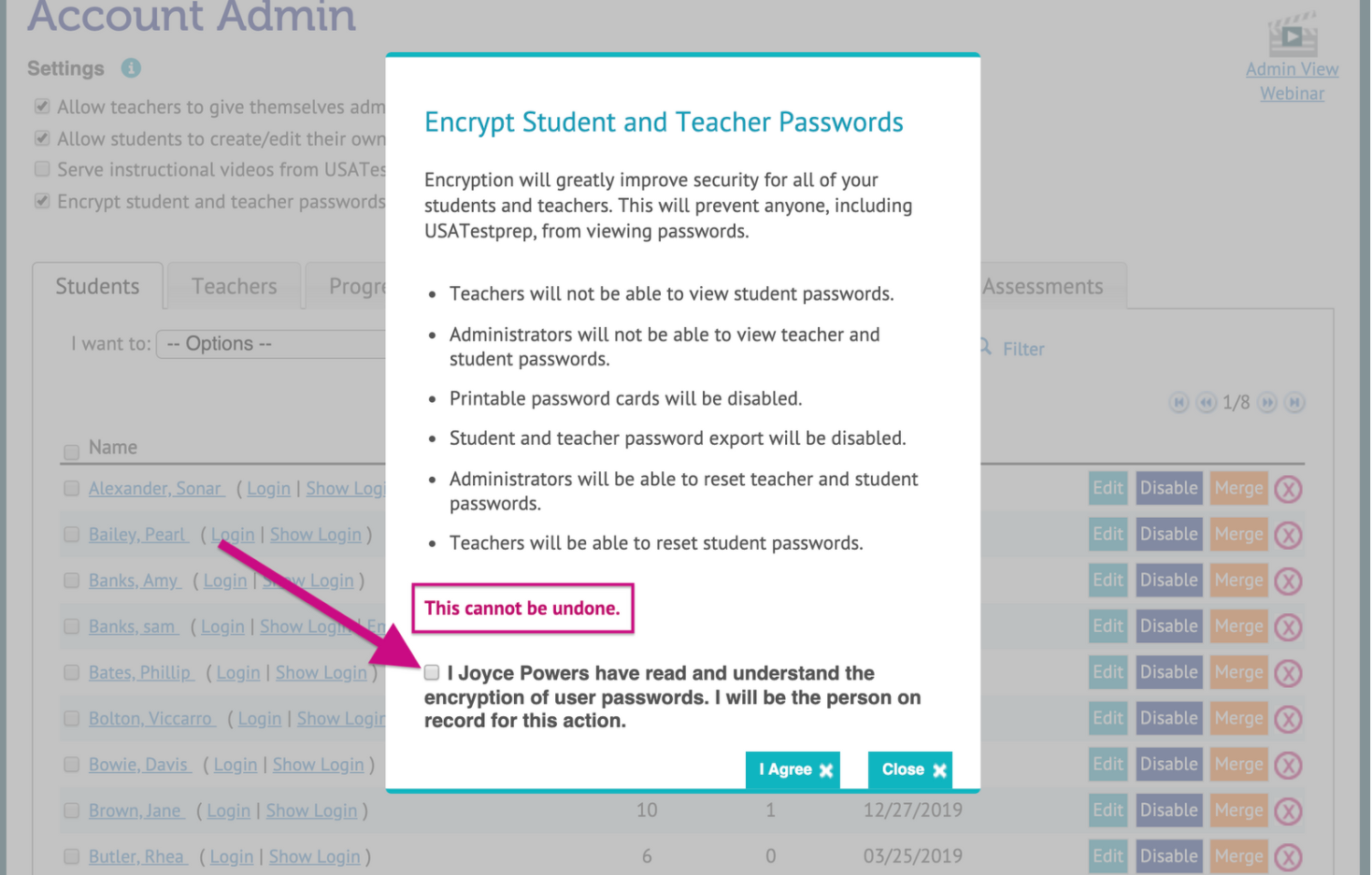 Step 4: Click the "I Agree" button.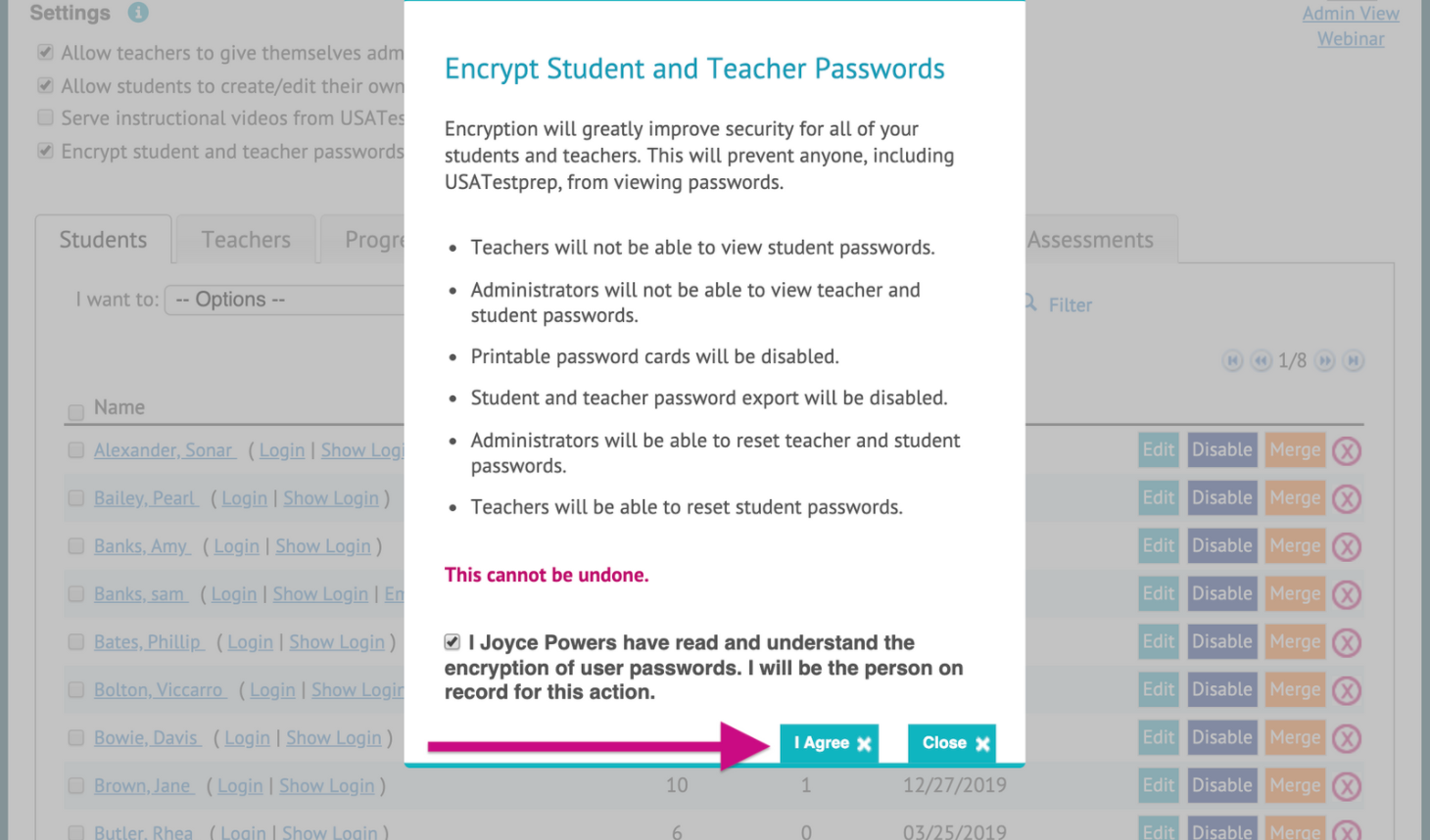 Step 5: Click the "Ok" button in the confirmation window.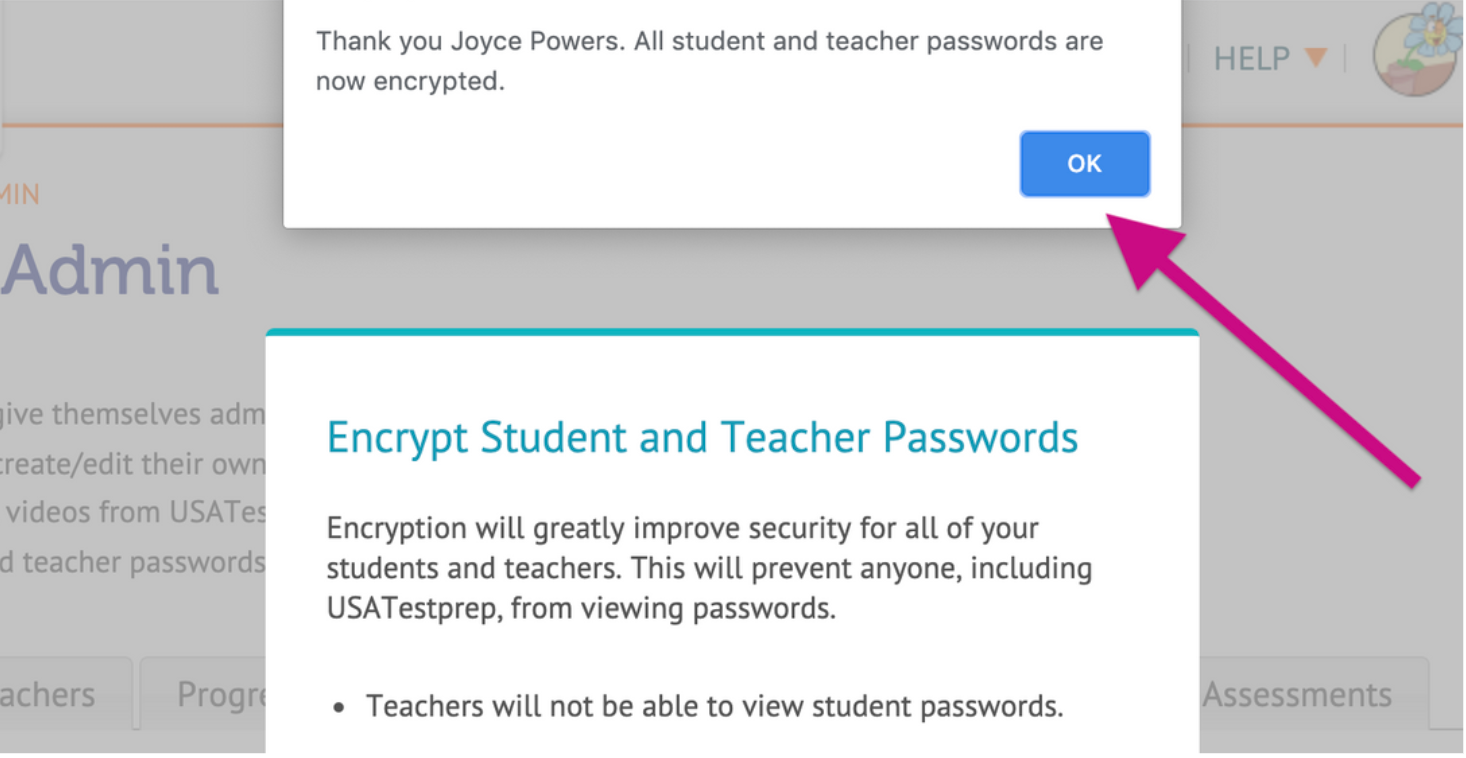 Step 6: A message confirming the password encryption is now visible on the screen.
If students or teachers forget login information, administrators have the option to reset passwords.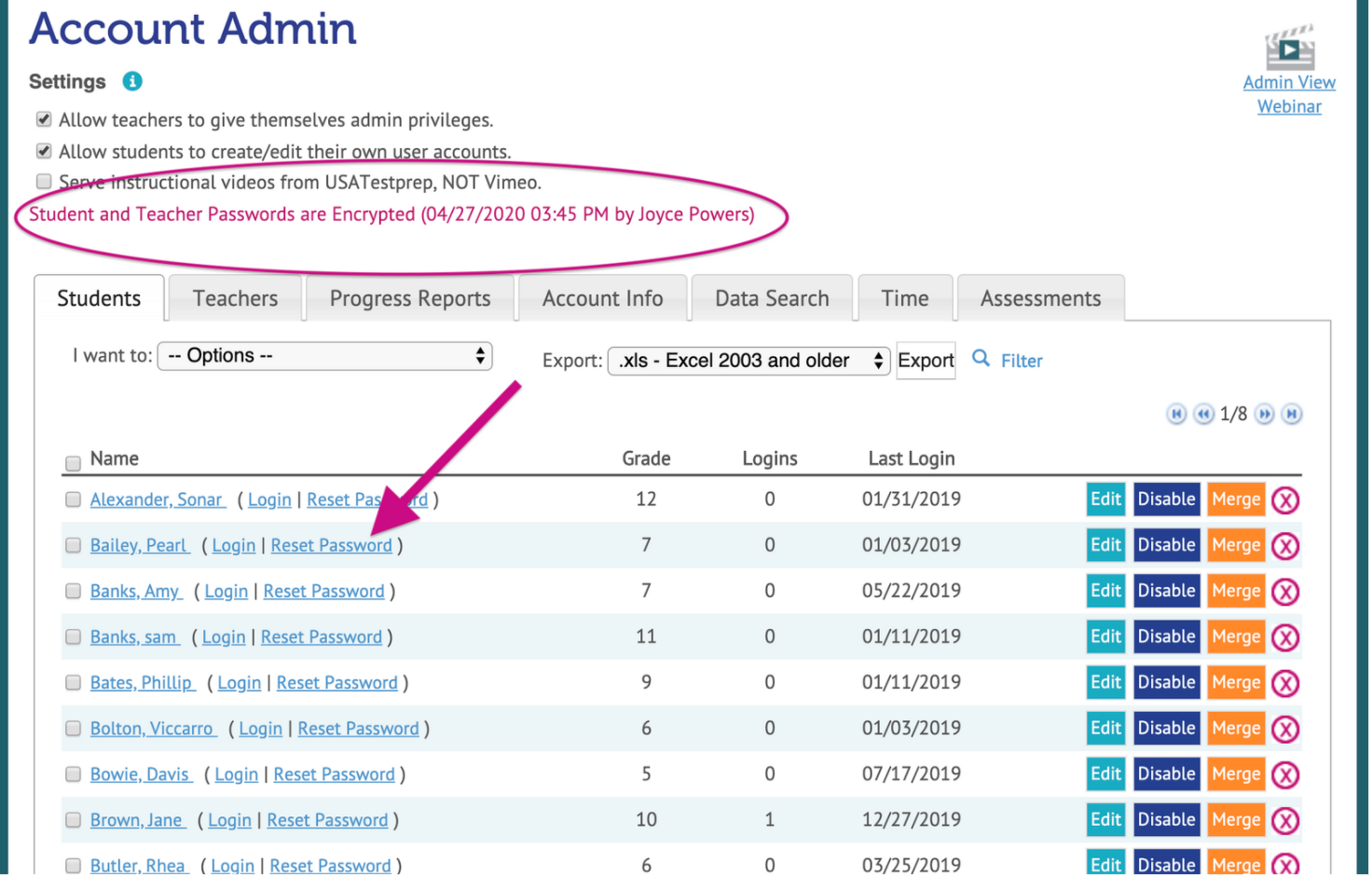 ---
---