How do I author my own questions for an assessment?
Step 1: USATestprep allows you to incorporate your own questions on assessments. You can author these questions ahead of time. From the Favorites tab, click the "Create New Question" link. For any questions you author, you can filter those questions by test, domain, or element.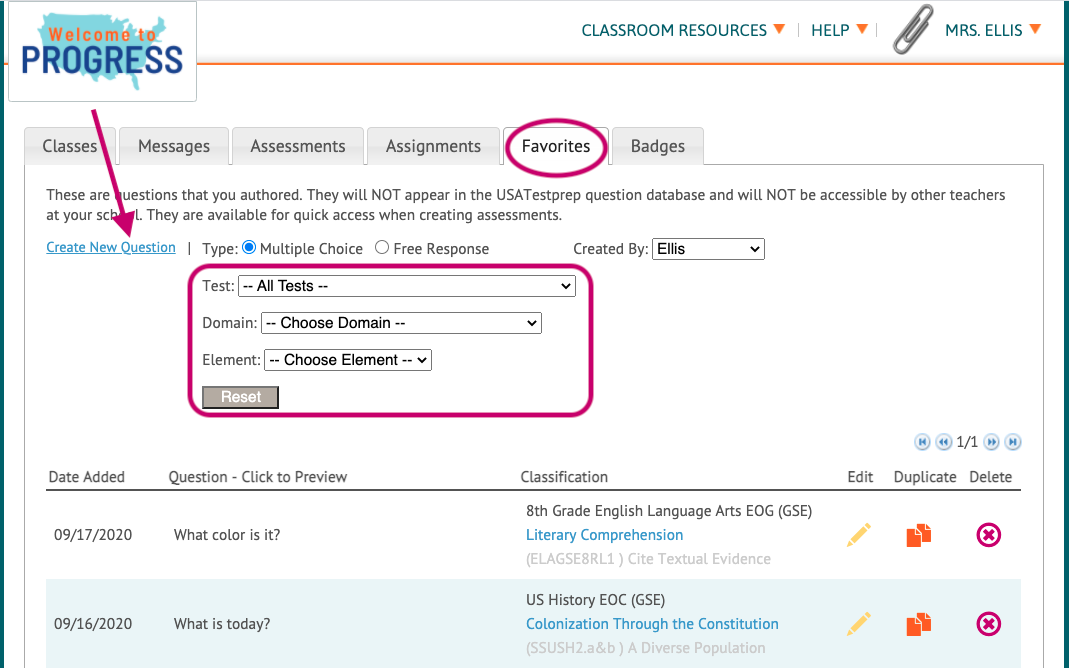 Step 2: Select the test (subject area) and standard you are writing this question for.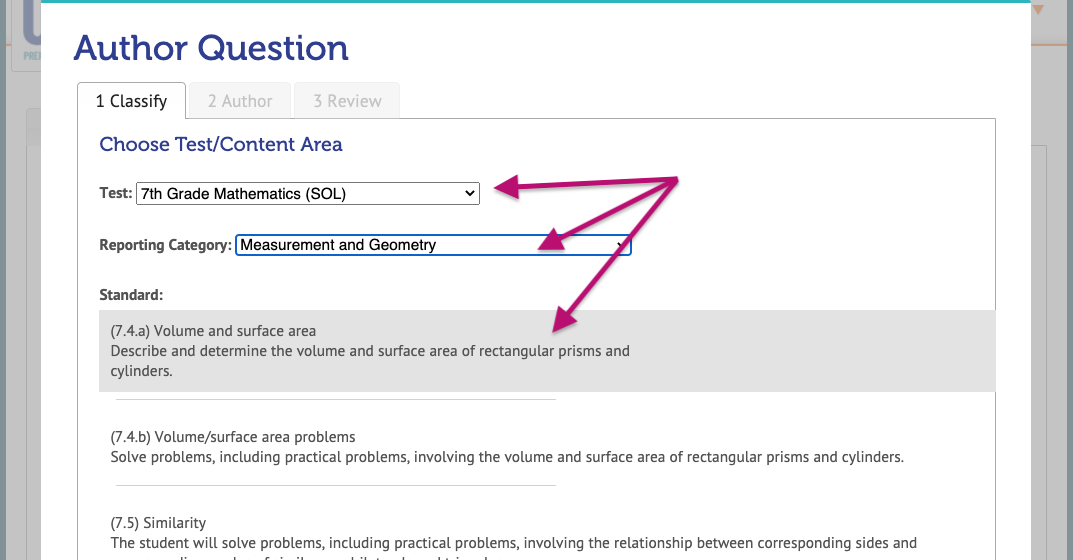 Step 3: Click the "Continue" button.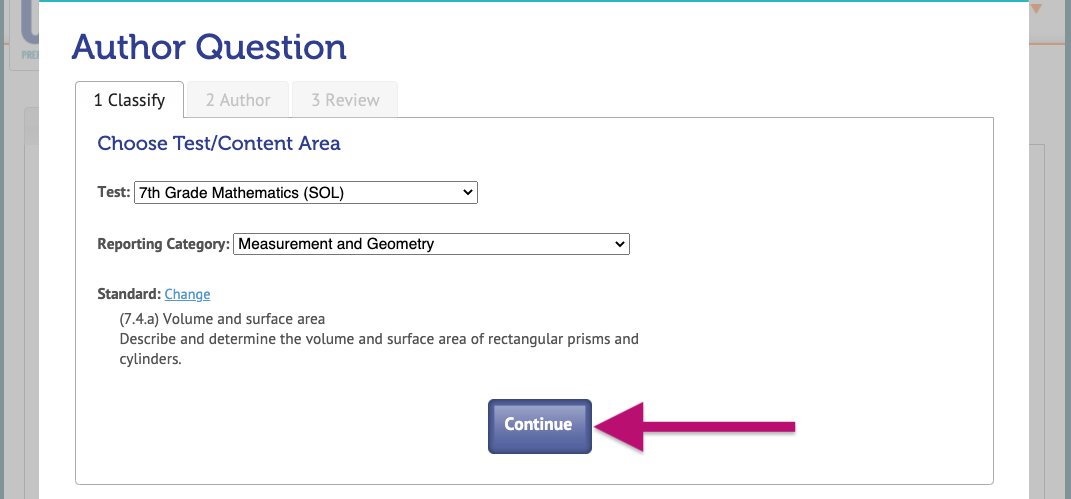 Step 4: Choose your question type -- either multiple choice or free response.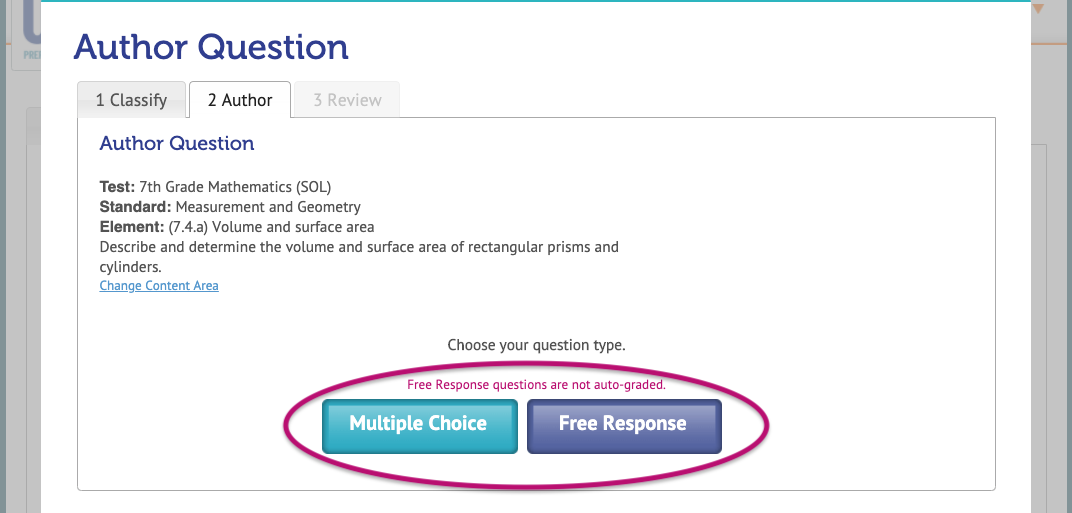 Step 5: You may upload an image to go along with your question, or for ELA/reading content areas, you may author a question based on a USATestprep passage. An optional prompt field is also available to type/ paste your own passage.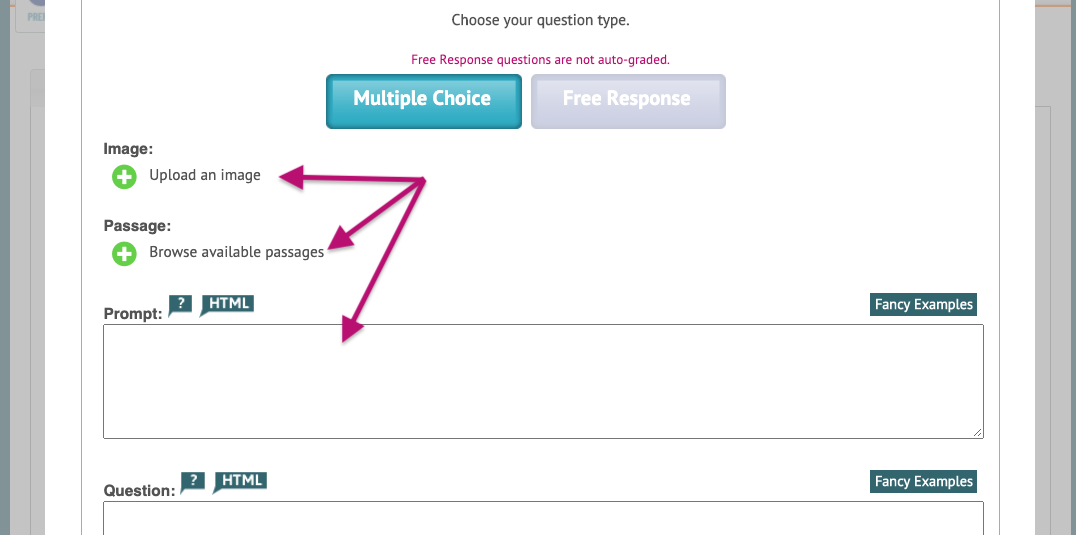 Step 6: Enter your question, four answer choices, the correct answer, and an explanation. For free response questions, only the question is required. Keywords are optional but will assist with grading student responses. Click the "Review Question" button.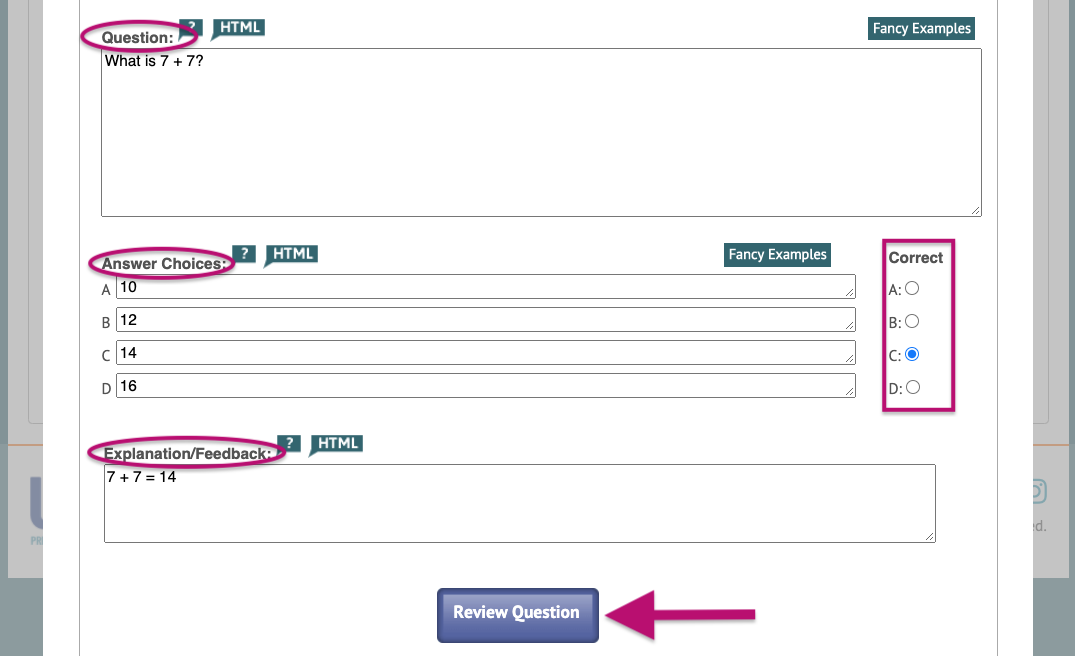 Step 7: Review your question, answer choices, and explanation. To make any changes, click the "Edit Question" link. To save your question, click the "Submit Question" button.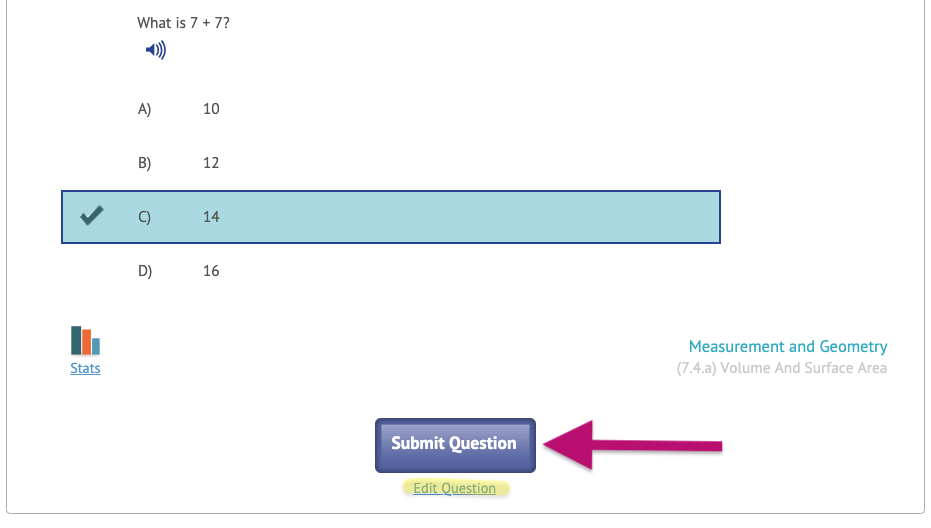 Step 8: Your question has been successfully added! Click the "Add Another Question" button to continue authoring questions.

Step 9: All questions that you've authored will be saved in your Favorites list. You may edit, duplicate, or delete questions as needed. Click on any question to preview it. Spanish translation and text-to-speech functionality are automatically available for your authored questions.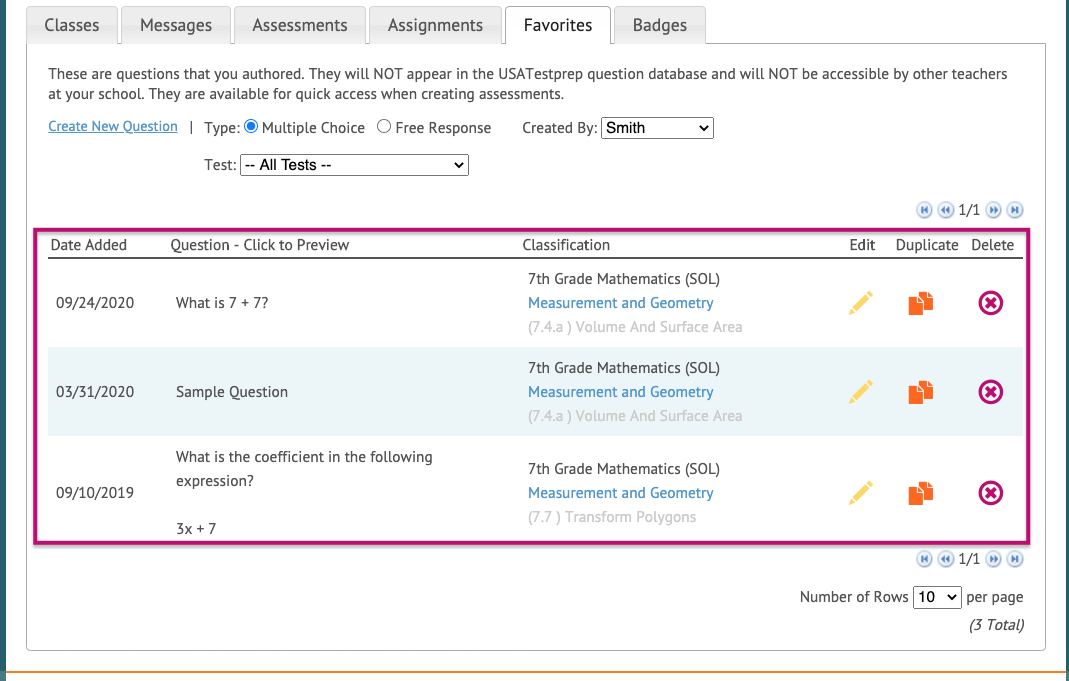 Step 10: When creating an assessment, you can add questions you have previously authored in step 3 - Favorites. Any questions you've authored will have your last name on the right. Select the checkbox to add a question to your assessment.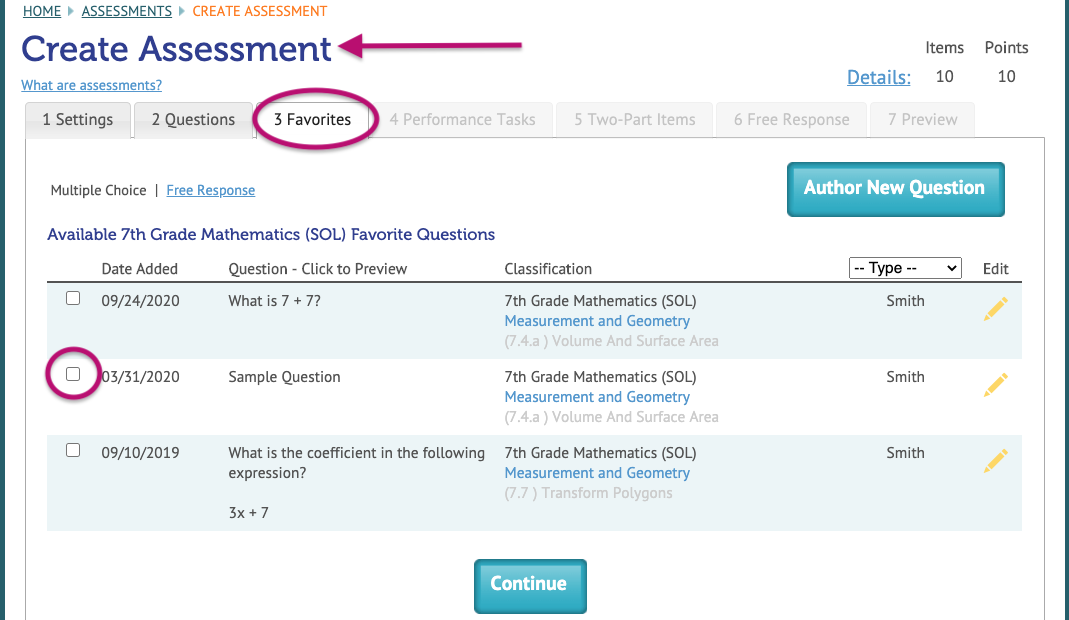 Step 11: By default, multiple choice questions are shown. Click the "Free Response" link to view your authored free response questions. If you'd like to add a question while creating an assessment, click the "Author New Question" button and proceed through each step.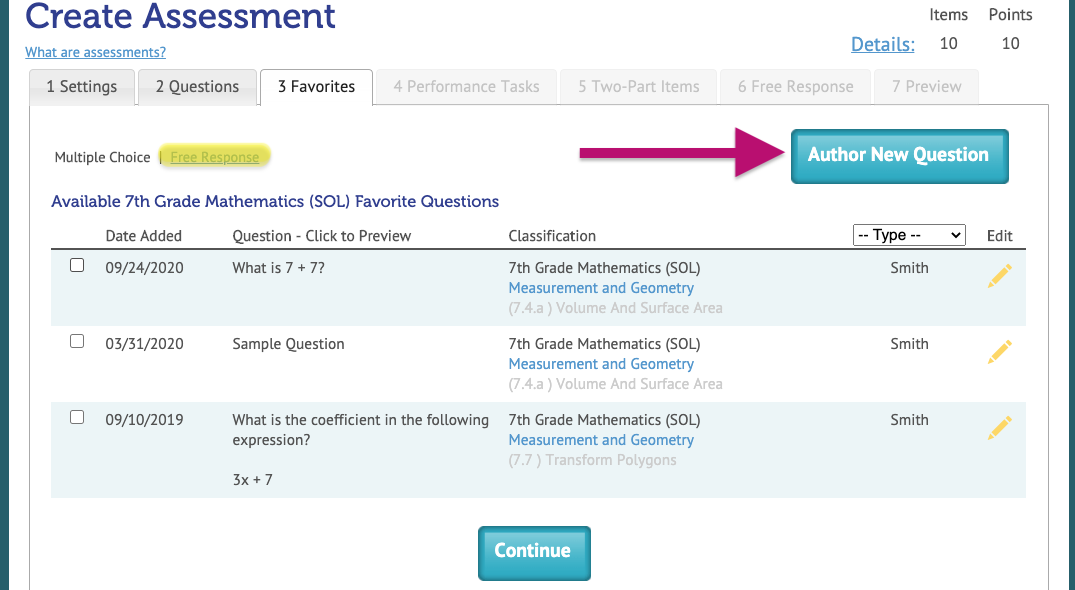 Step 12: Your questions will display as "Teacher Created" when previewing the assessment and viewing the Item Analysis.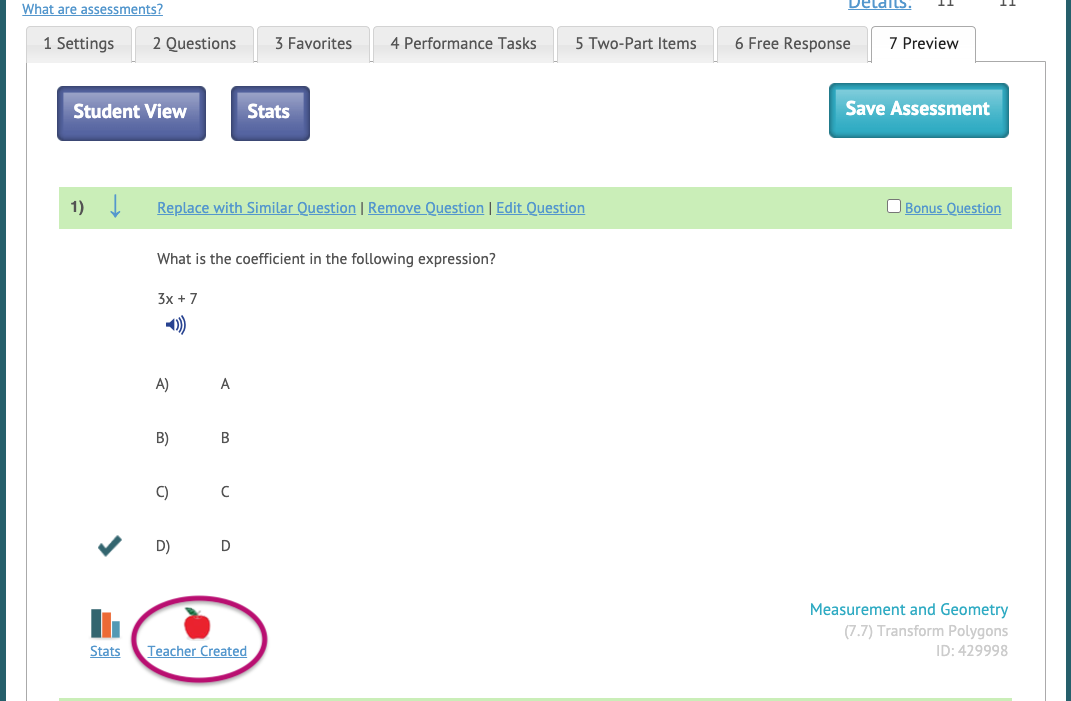 ---
---