How do I access Class Activities?
Step 1: From your homepage, go to the CLASSROOM RESOURCES dropdown menu and select a subject area.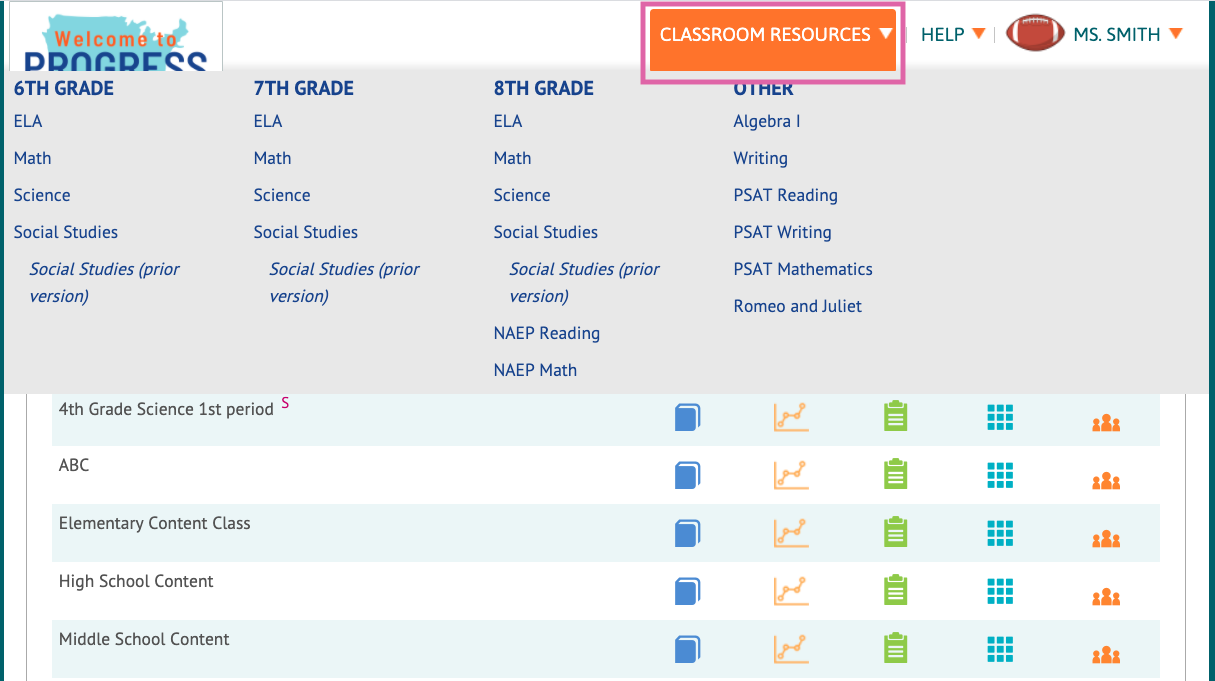 Step 2: In the Printable Resources section, click on the "Class Activities" icon. Class activities are printable resources that are available for teachers.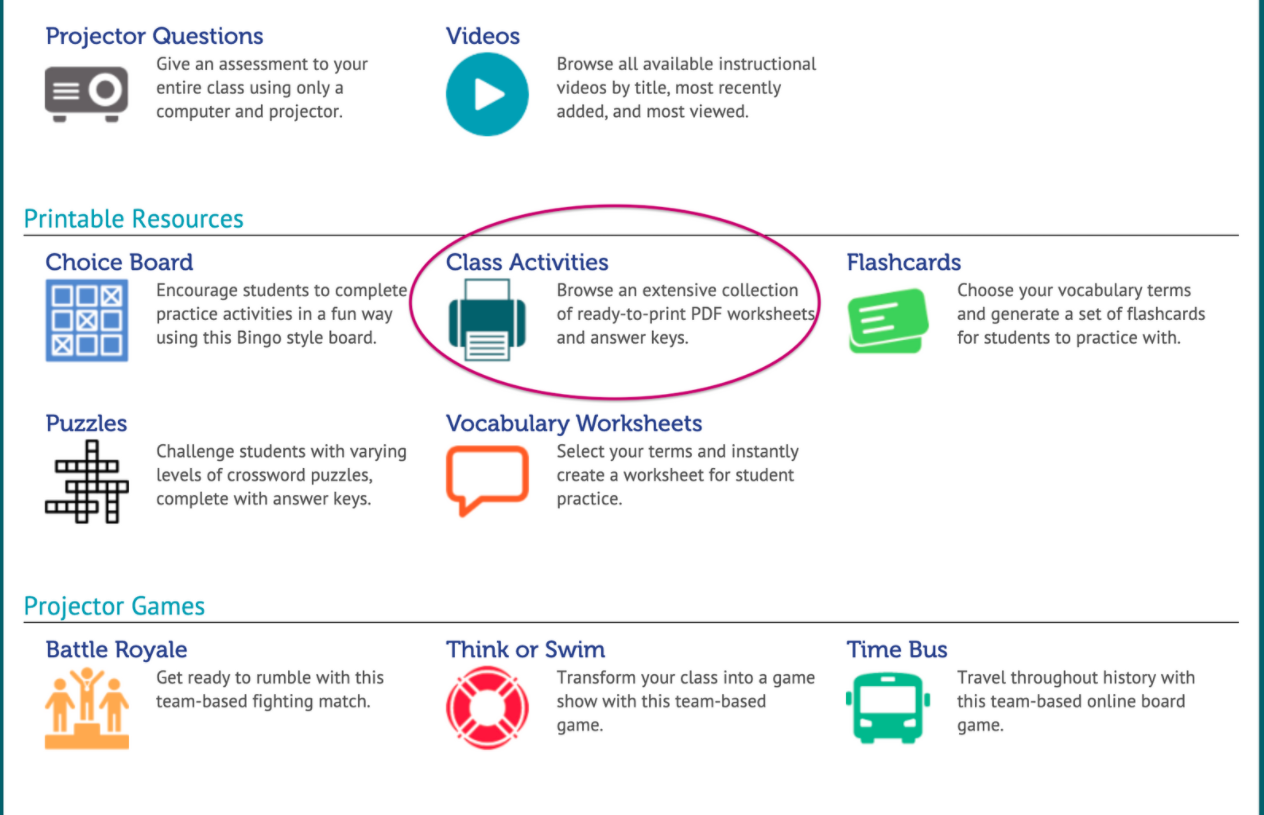 Step 3: Select to browse by Outline or Thumbnail view. You can also search by title or keyword. Class activities include worksheets, Venn diagrams, labs, graphic organizers and other activities.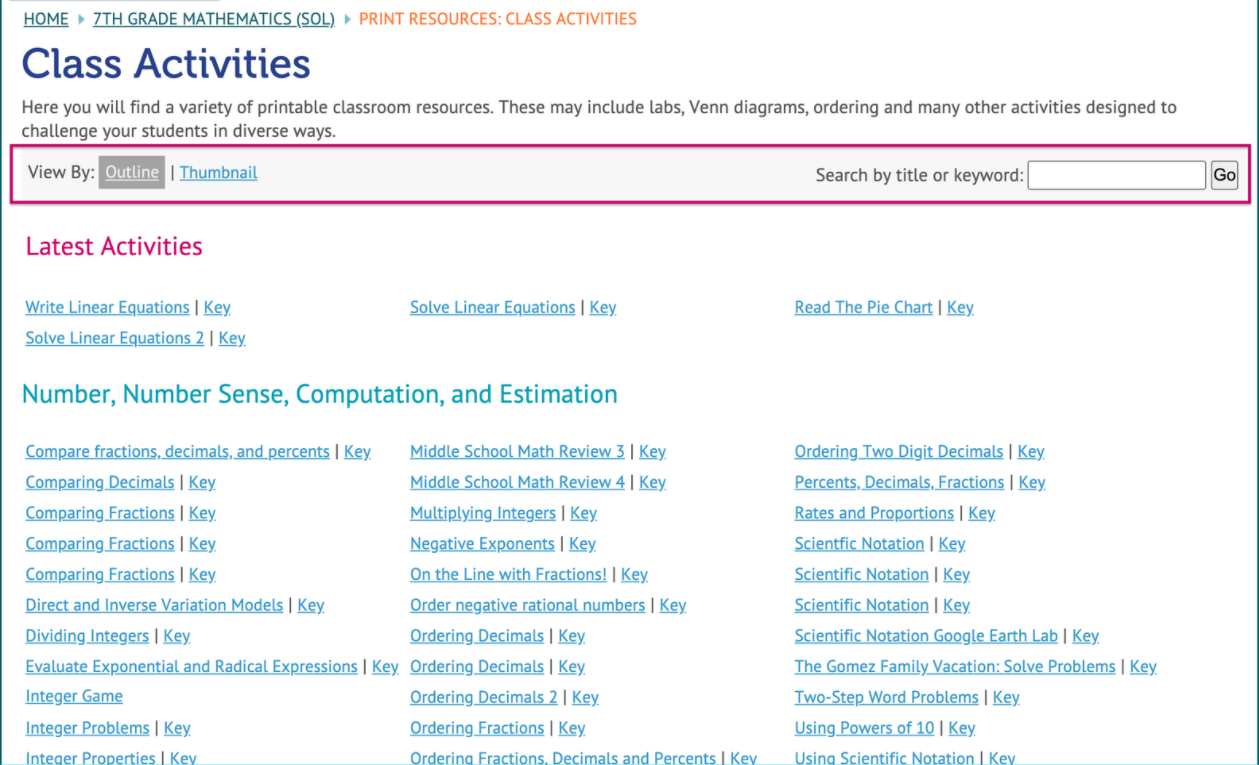 Step 4: Click the title to view and print a class activity.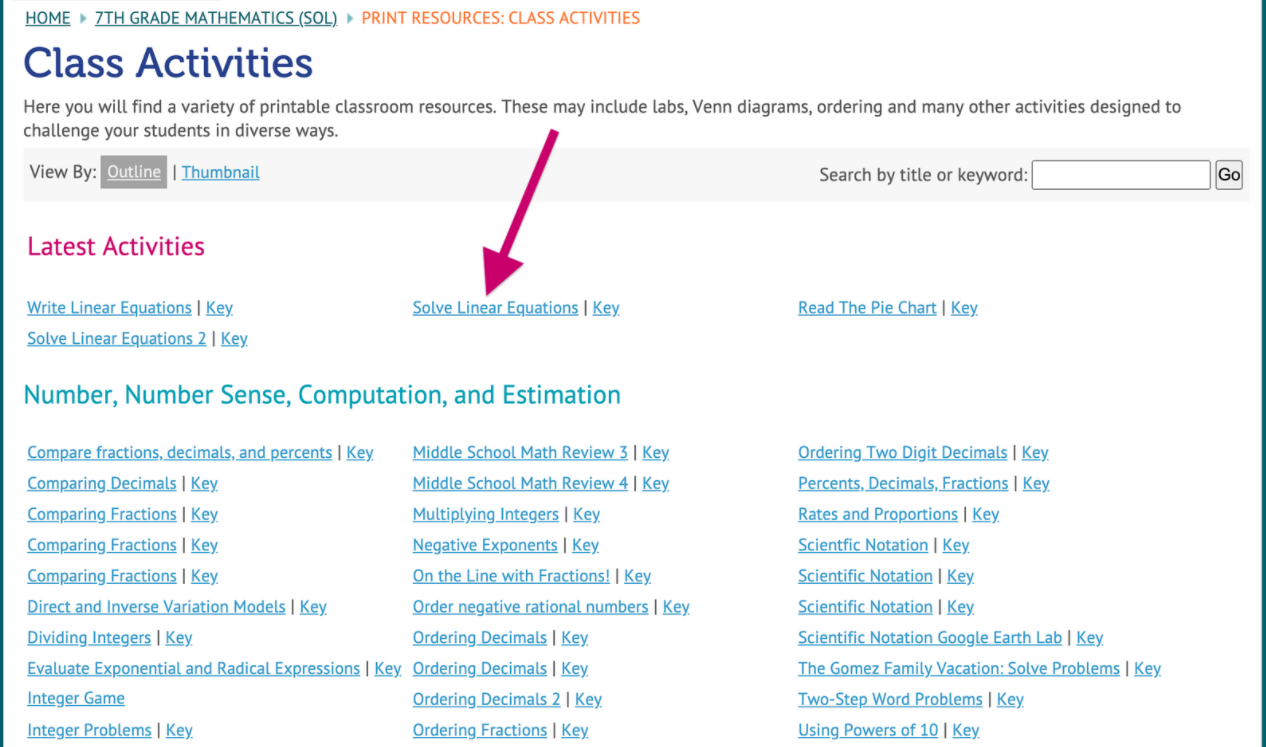 Step 5: Click the "Key" link to view and print an activity key.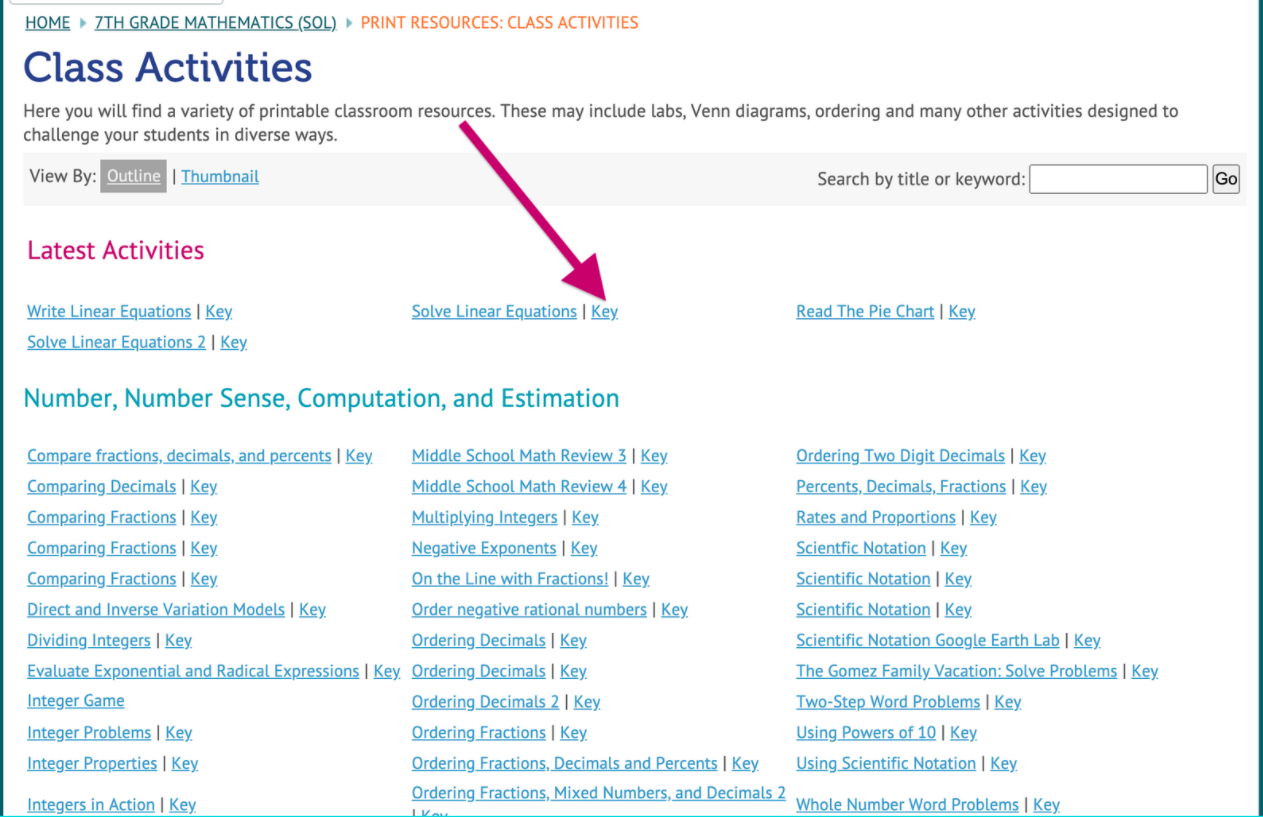 ---
---