How do I log in as a student?
Step 1: In the Classes tab, click on the Class Management icon for the class in which the student is enrolled.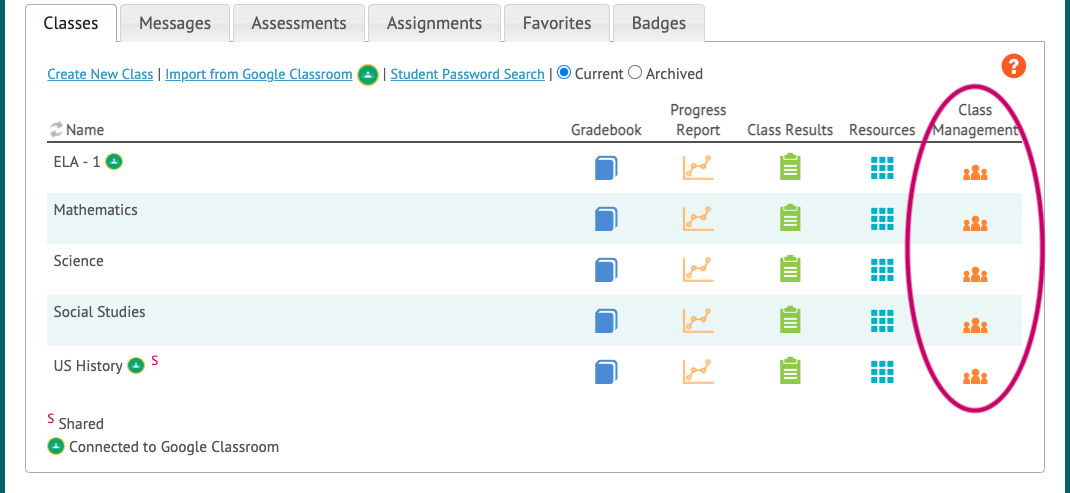 Step 2: Click login next to the student's name.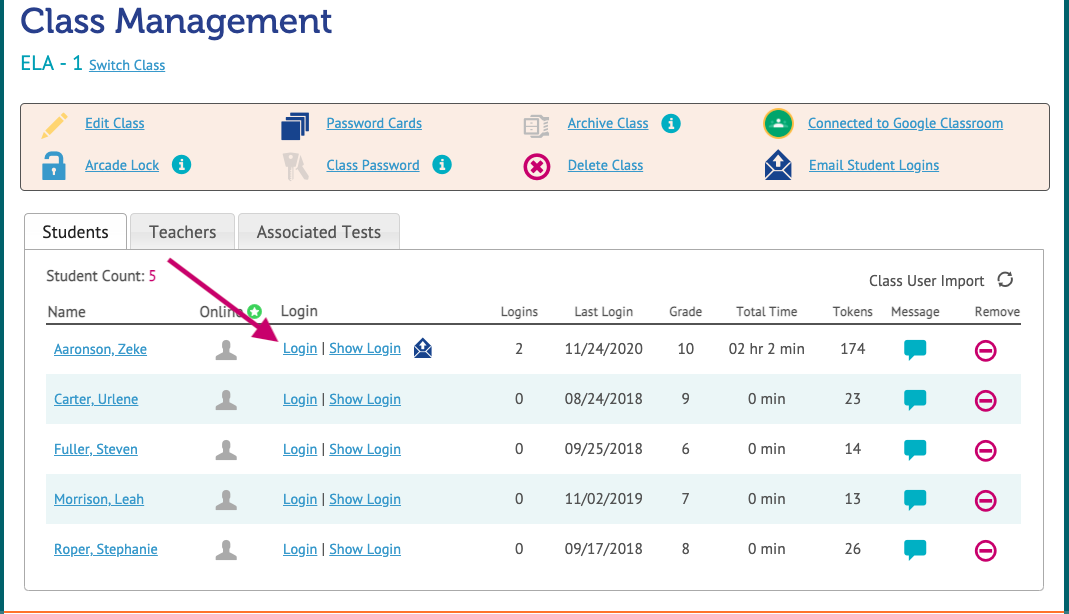 Step 3: Click Login.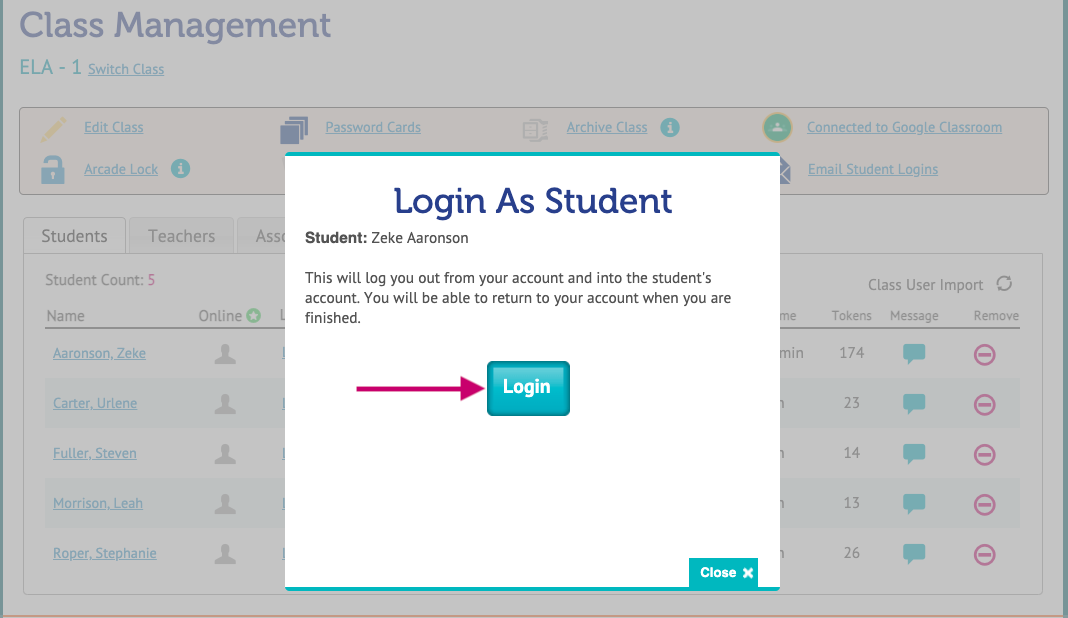 Step 4: You can see the student's homepage. Once you're ready to return to your account, click the Return To Your Account link at the top of the page.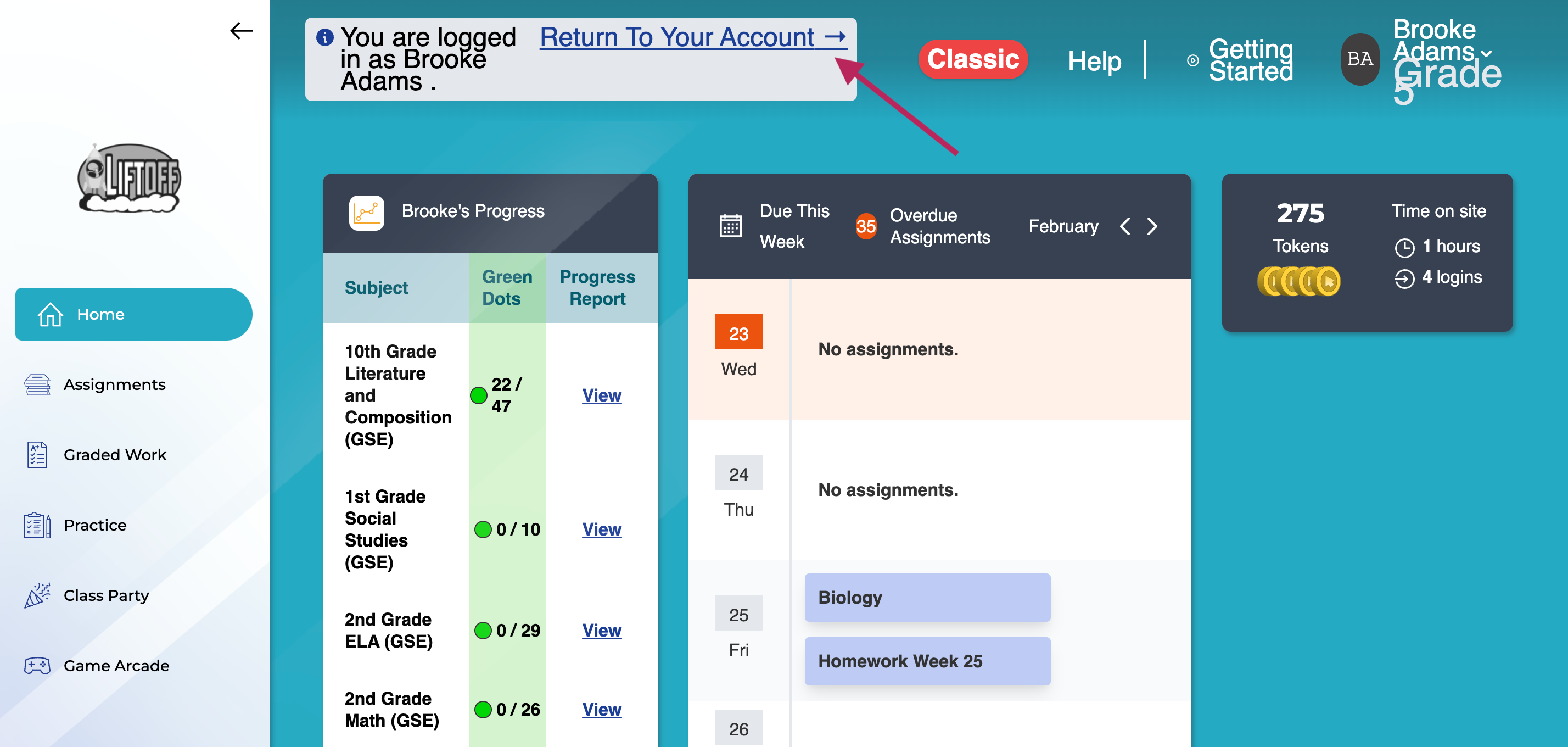 ---
---