How do I bulk upload students?
Step 1: Navigate to your name at the top and select the "Admin" link. To bulk upload students, you will need to have admin access. If you do not see an admin link within your name menu, talk to another admin user at your school to obtain admin access.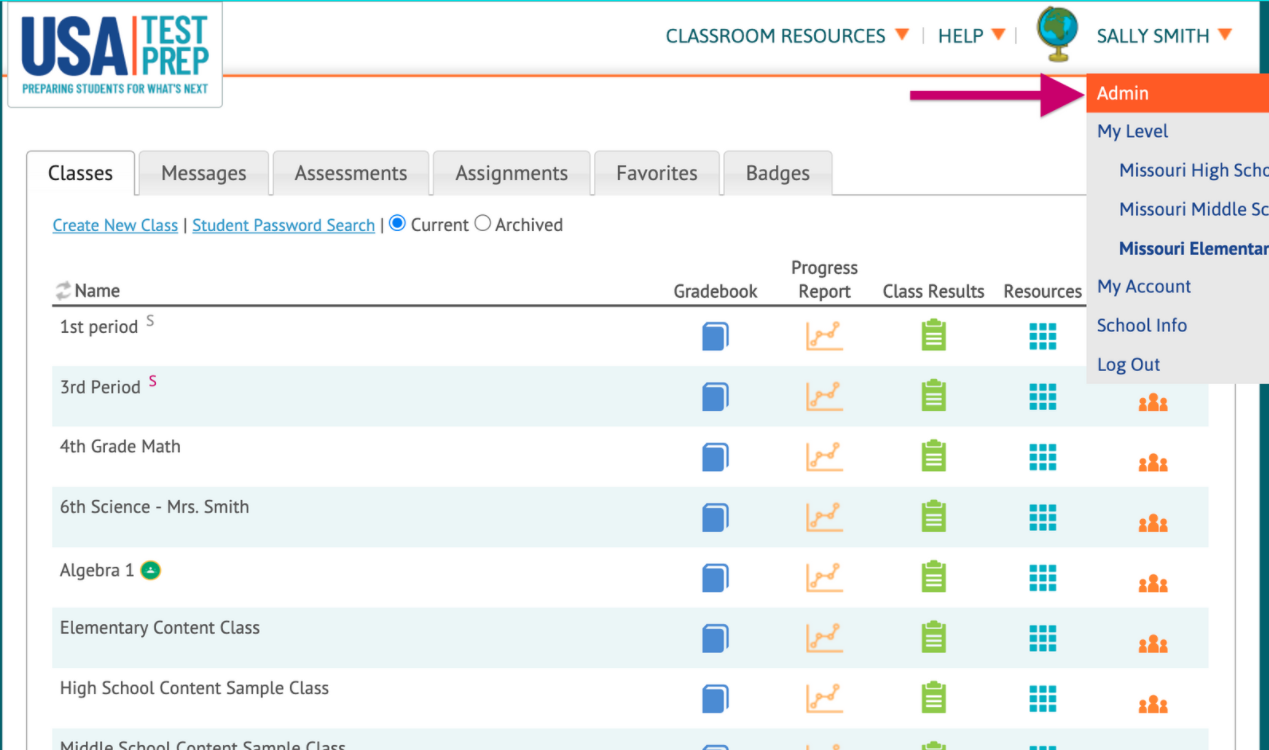 Step 2: On the Students tab, select the "I want to" -- Options -- dropdown menu.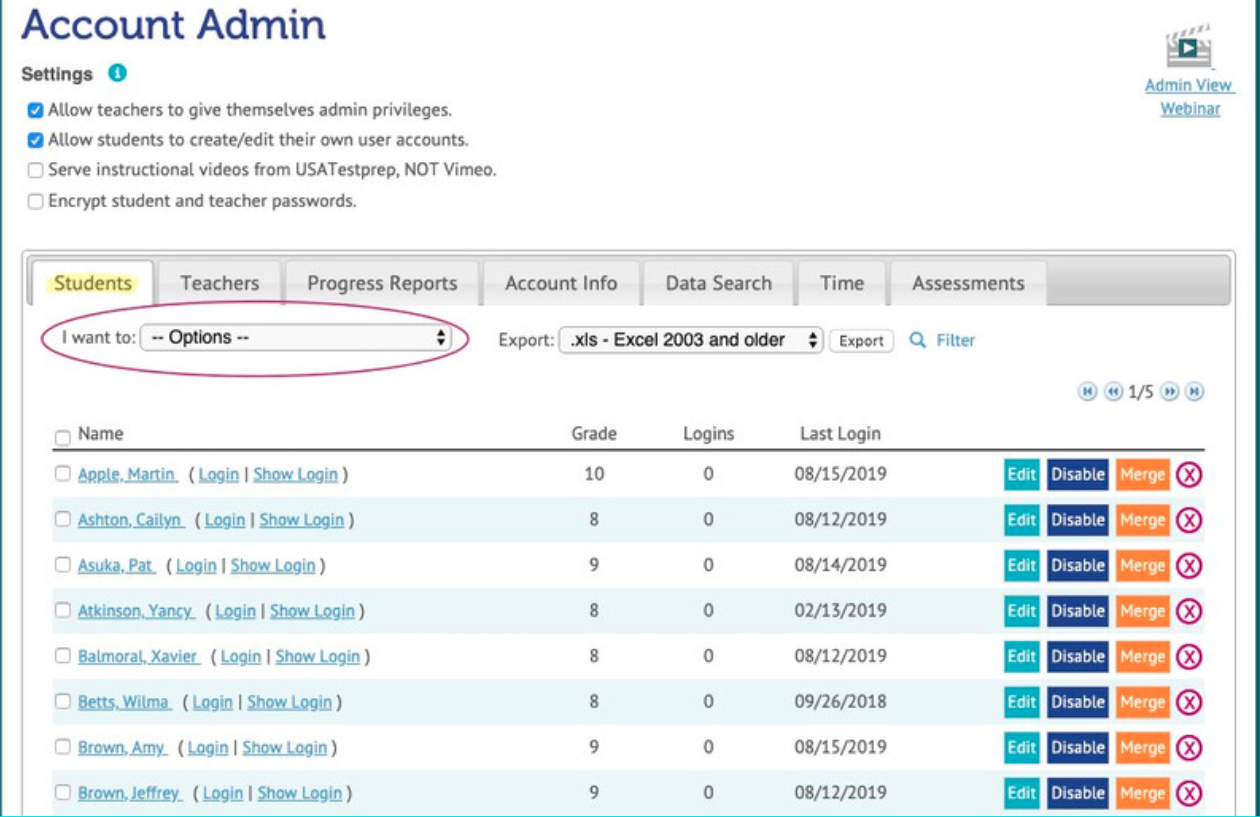 Step 3: Select "Bulk Upload Students."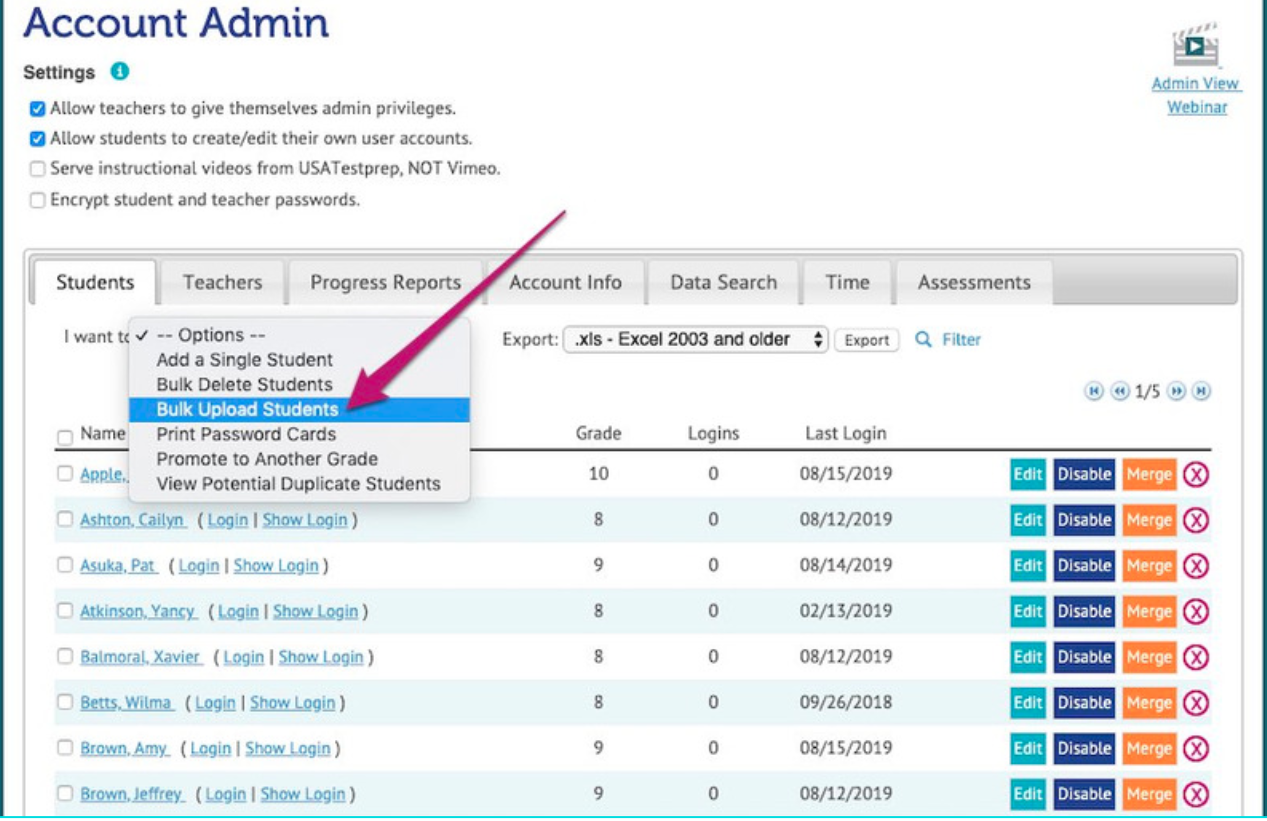 Step 4: Download one of our templates -- either a CSV or Excel file. Do NOT add, rename, reorder, or remove any of the columns, even if some columns are unused. Otherwise, your file will not upload properly.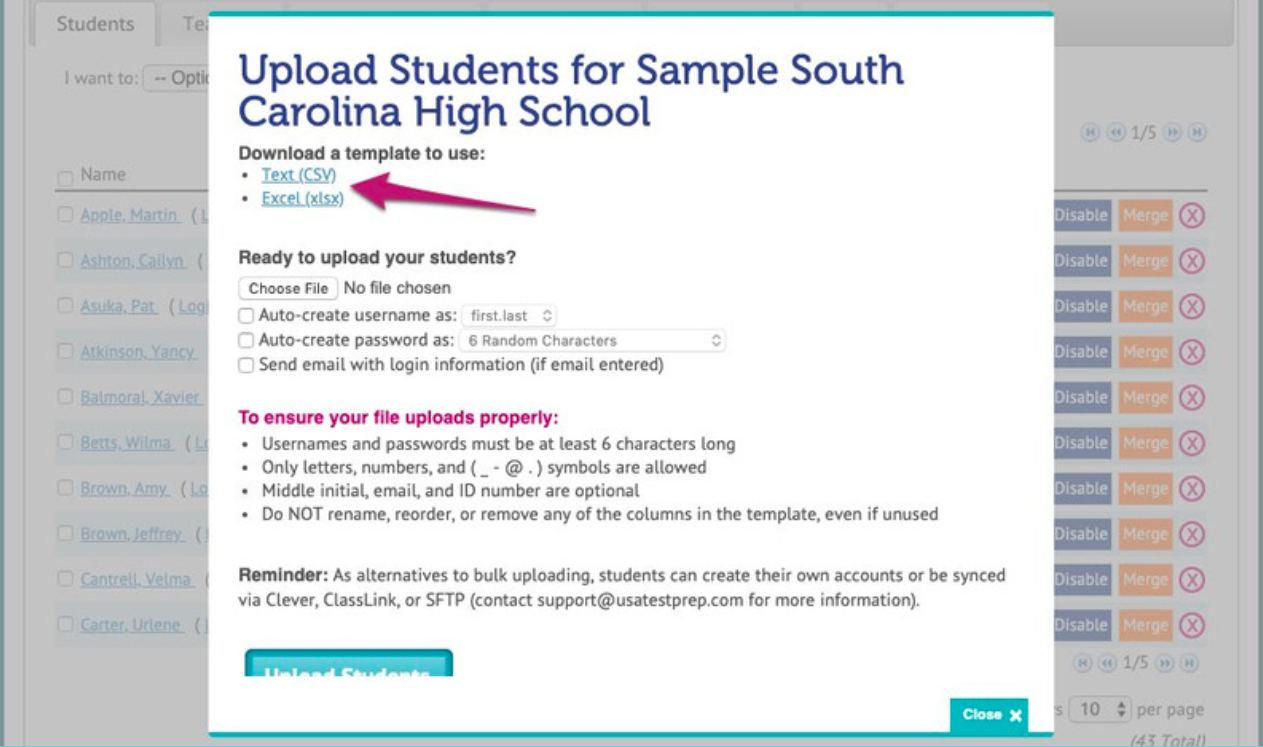 Step 5: Open the template that you downloaded and enter each student's information into the appropriate column. All users in the file must have a first name, last name, and grade level. All other fields are optional. If entered, the student's ID number will not be visible across the site except for data exports.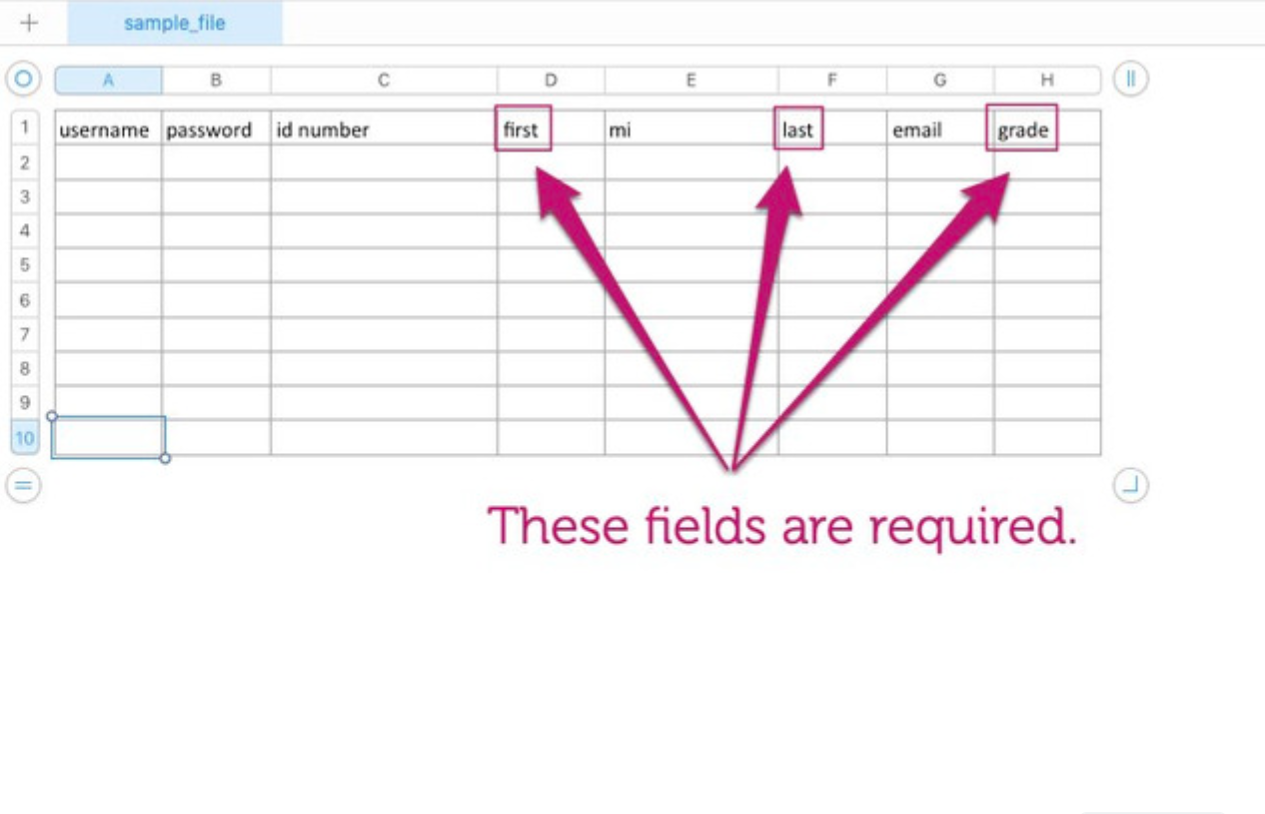 Step 6: Once finished, save your file on your computer. Although the cells end at 10, you can add as many students as needed for one upload. There is no limit.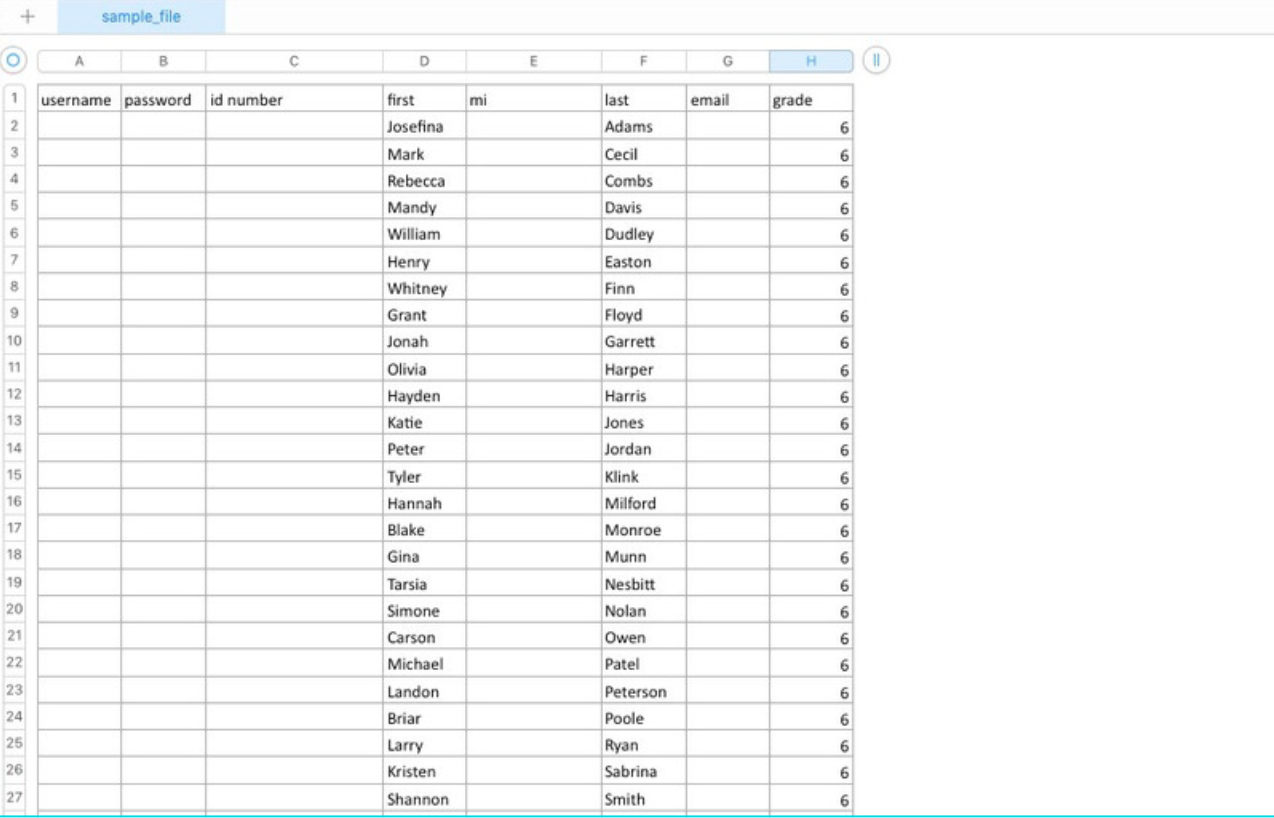 Step 7: Return to the admin page --> "Bulk Upload Students" option. Click "Choose File" and navigate to the saved upload file on your computer.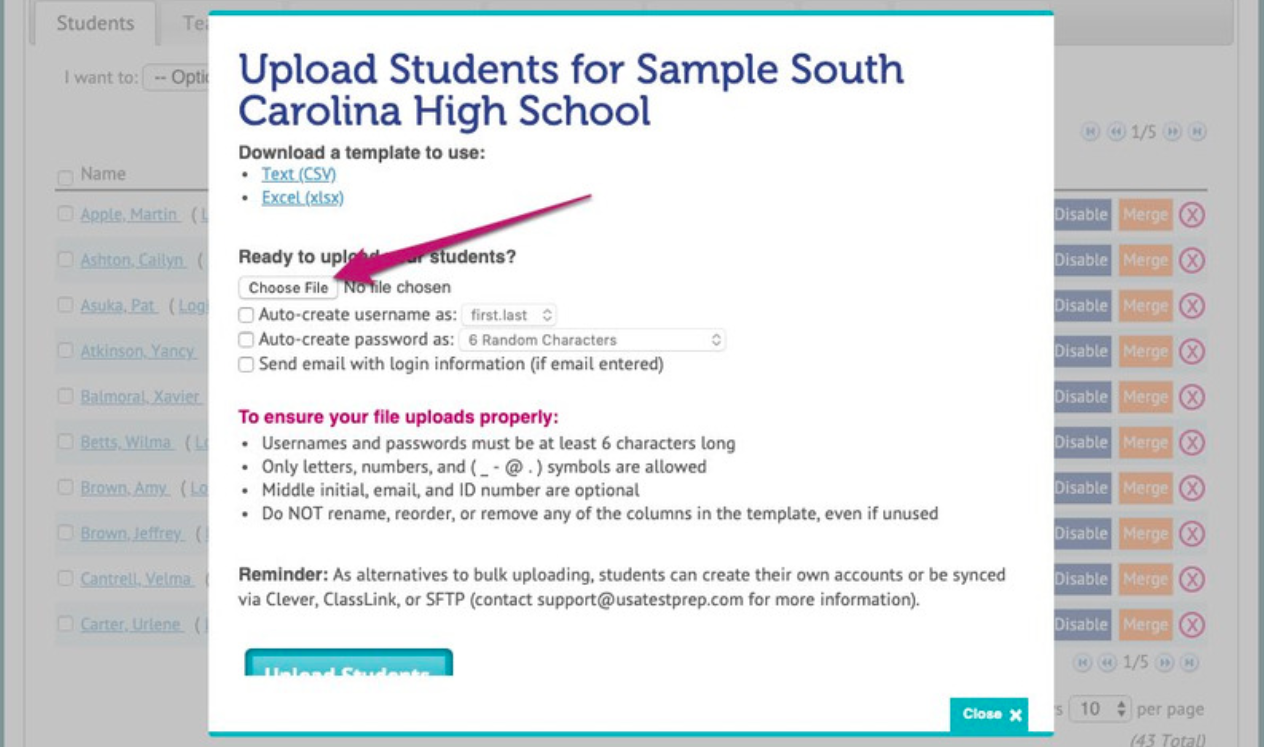 Step 8: Our upload system can generate students' usernames and passwords for you. If you'd like to use this feature, leave those fields blank in your file and check the appropriate boxes. Then select your preferred username and password format. If you have entered student emails, check the last box to have an email sent to each student with their login information.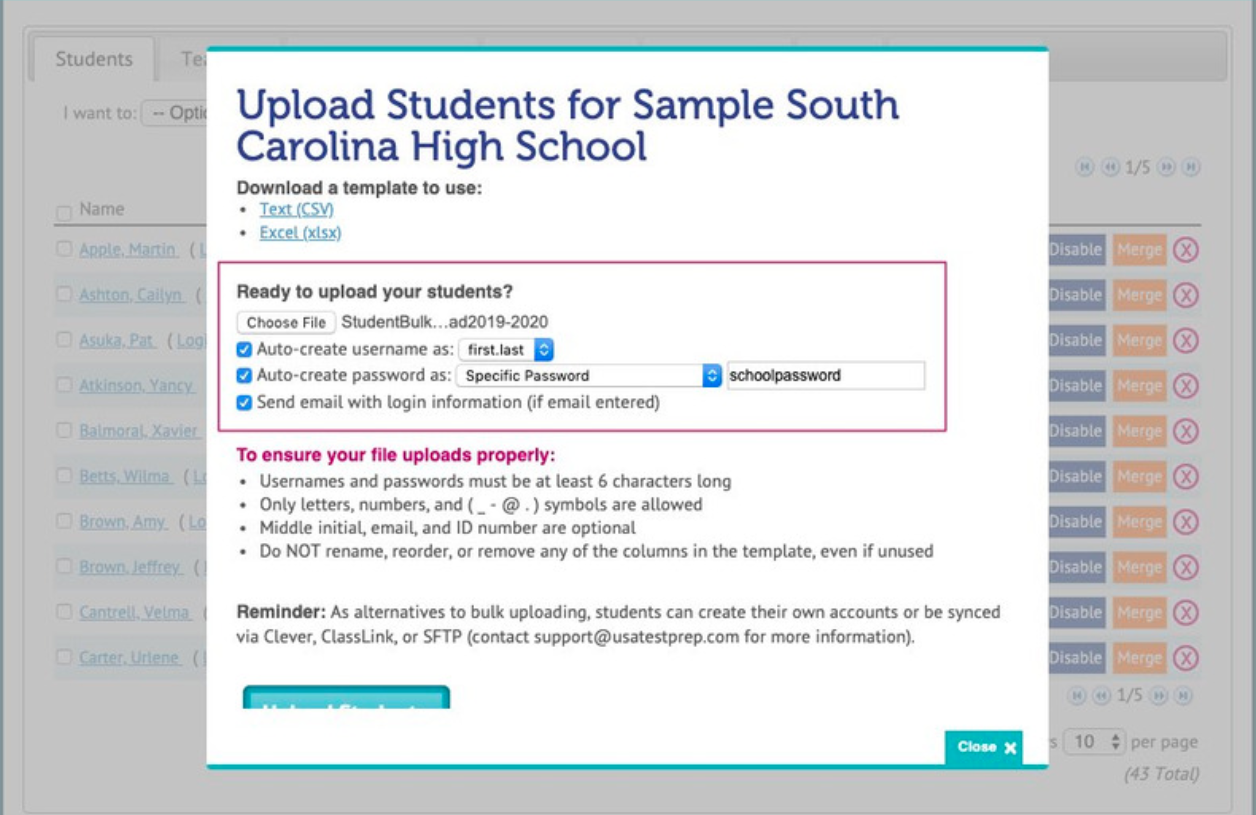 Step 9: Click the "Upload Students" button.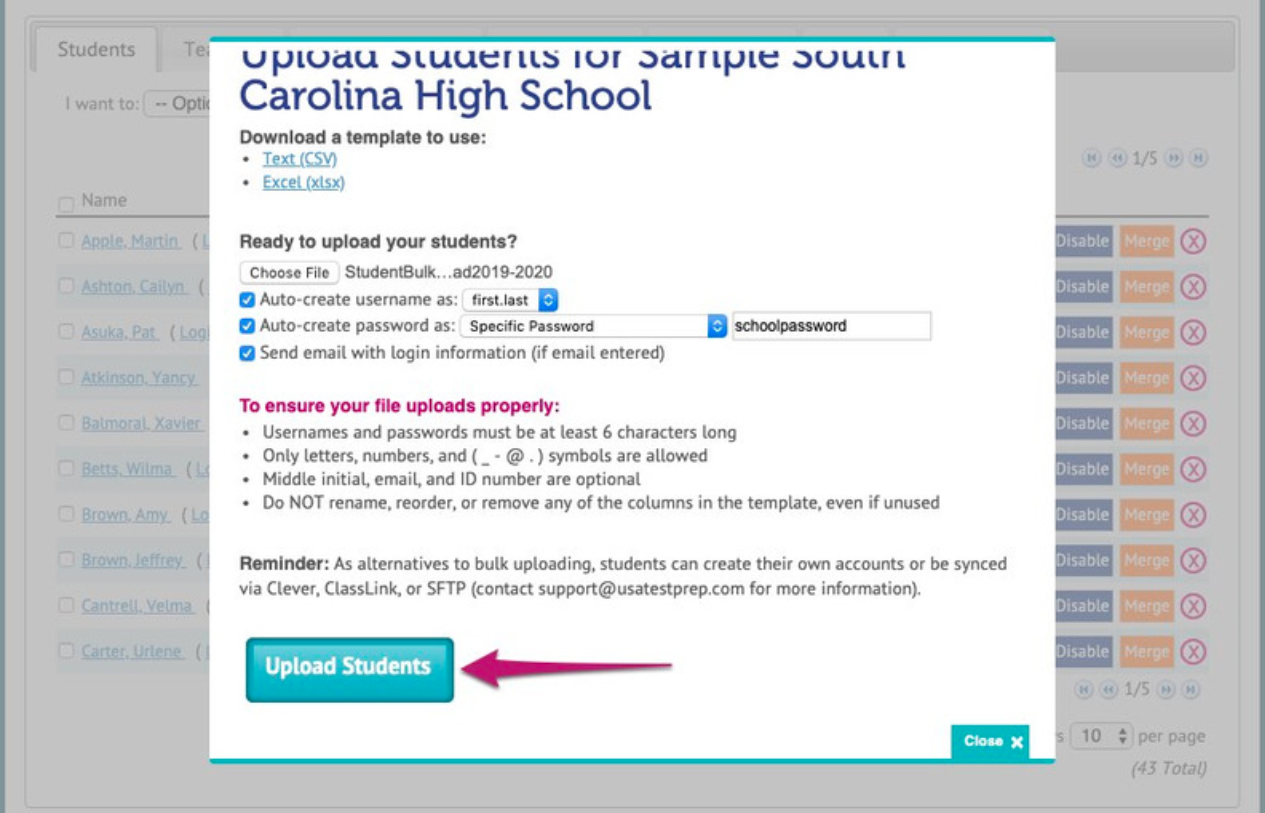 Step 10: You will see a confirmation message that X number of student accounts were created successfully.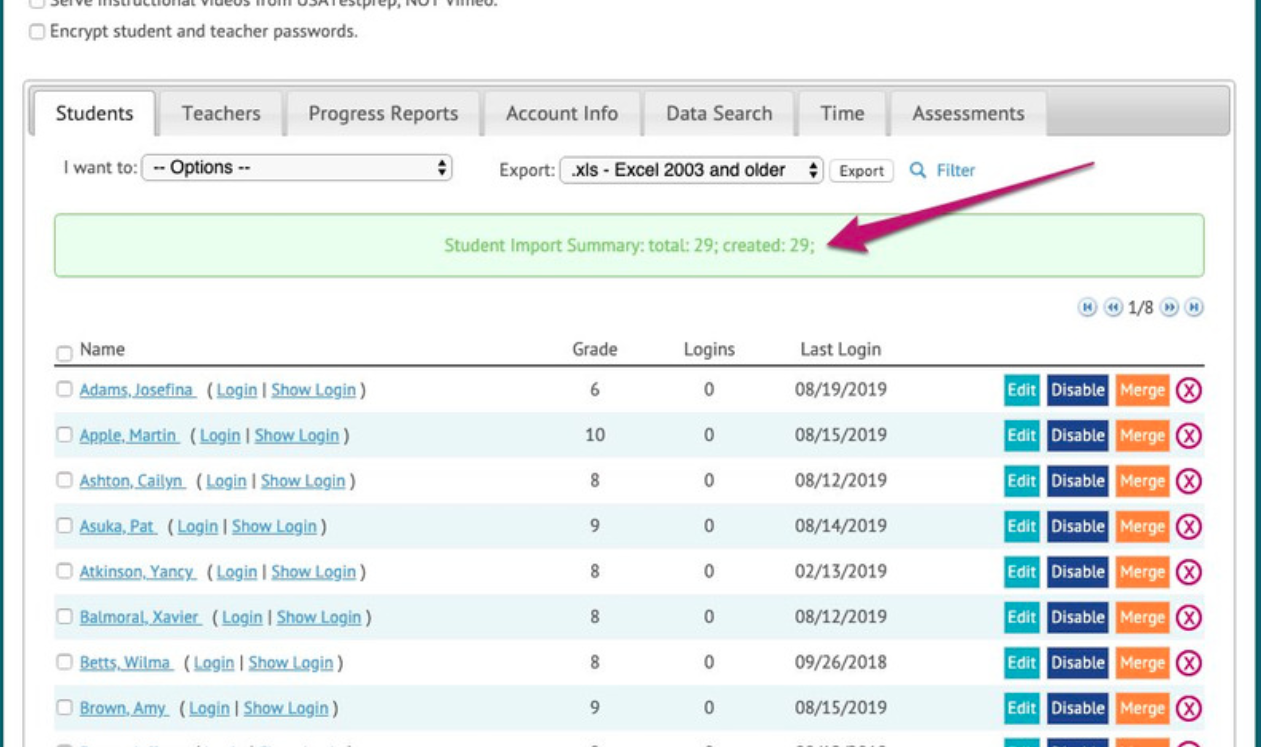 Step 11: As an alternative to bulk uploading students, students can either create their own accounts or be synced via Clever, ClassLink, or SFTP. For more information or to set up an automated import, contact support@usatestprep.com.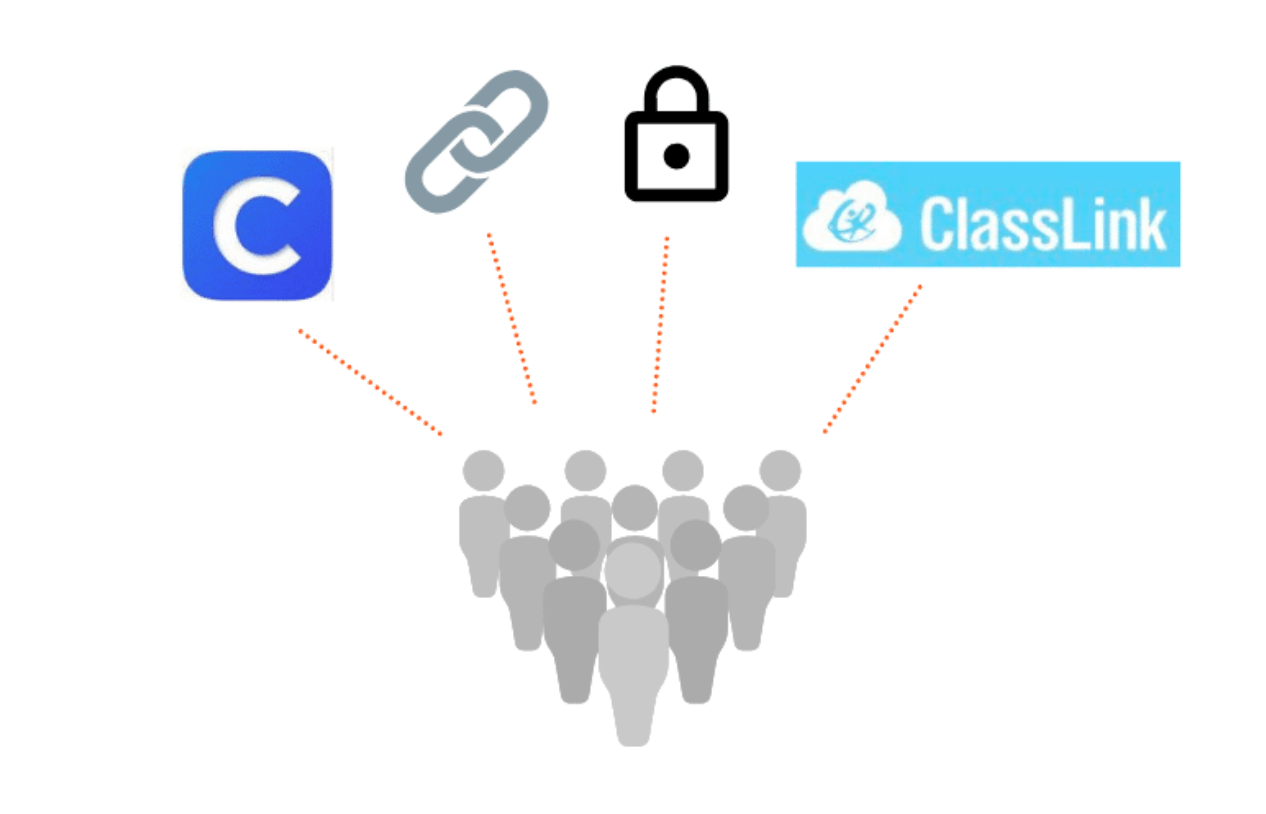 ---
---