How do I view suggested practice results?
Step 1: From your Classes tab, click on the "Gradebook" icon for the class you'd like to view student results for.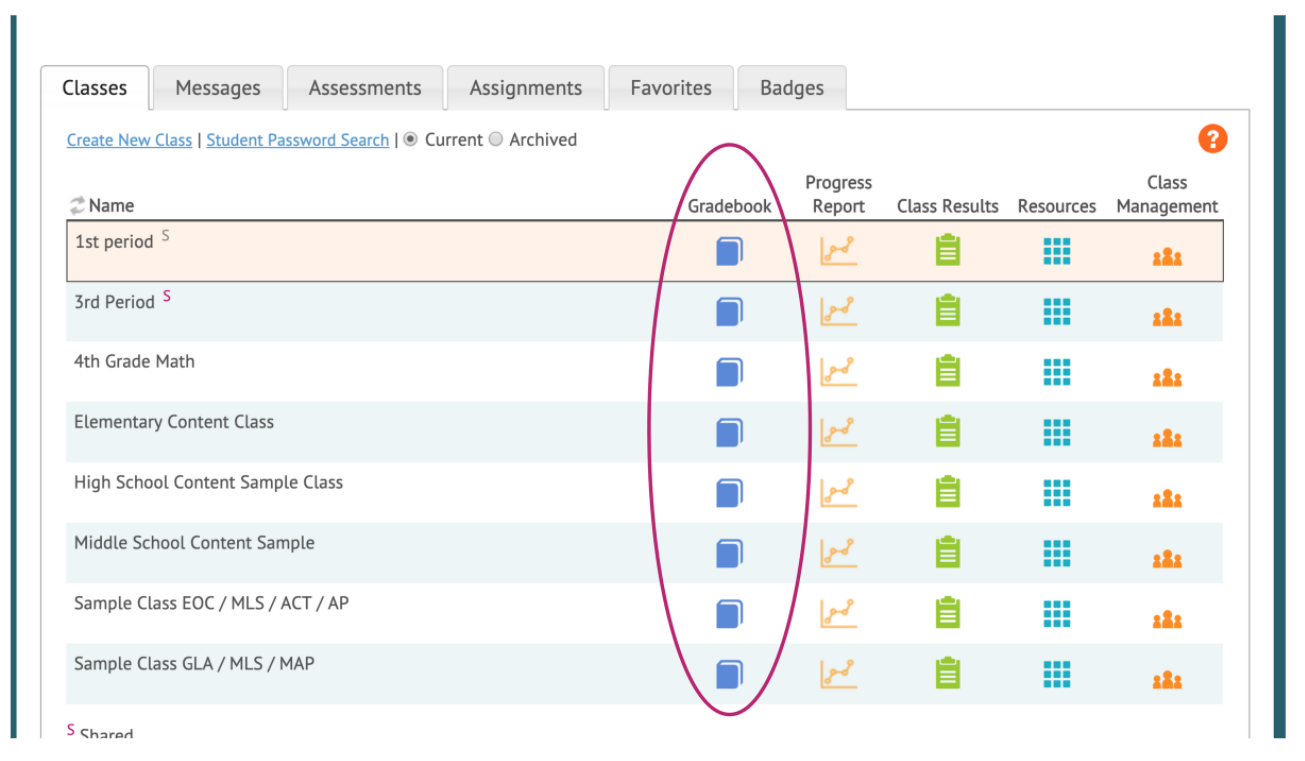 Step 2: Within the Gradebook, click the Show drop-down and choose Suggested Practice. Click the "Go" button. Suggested practice will display.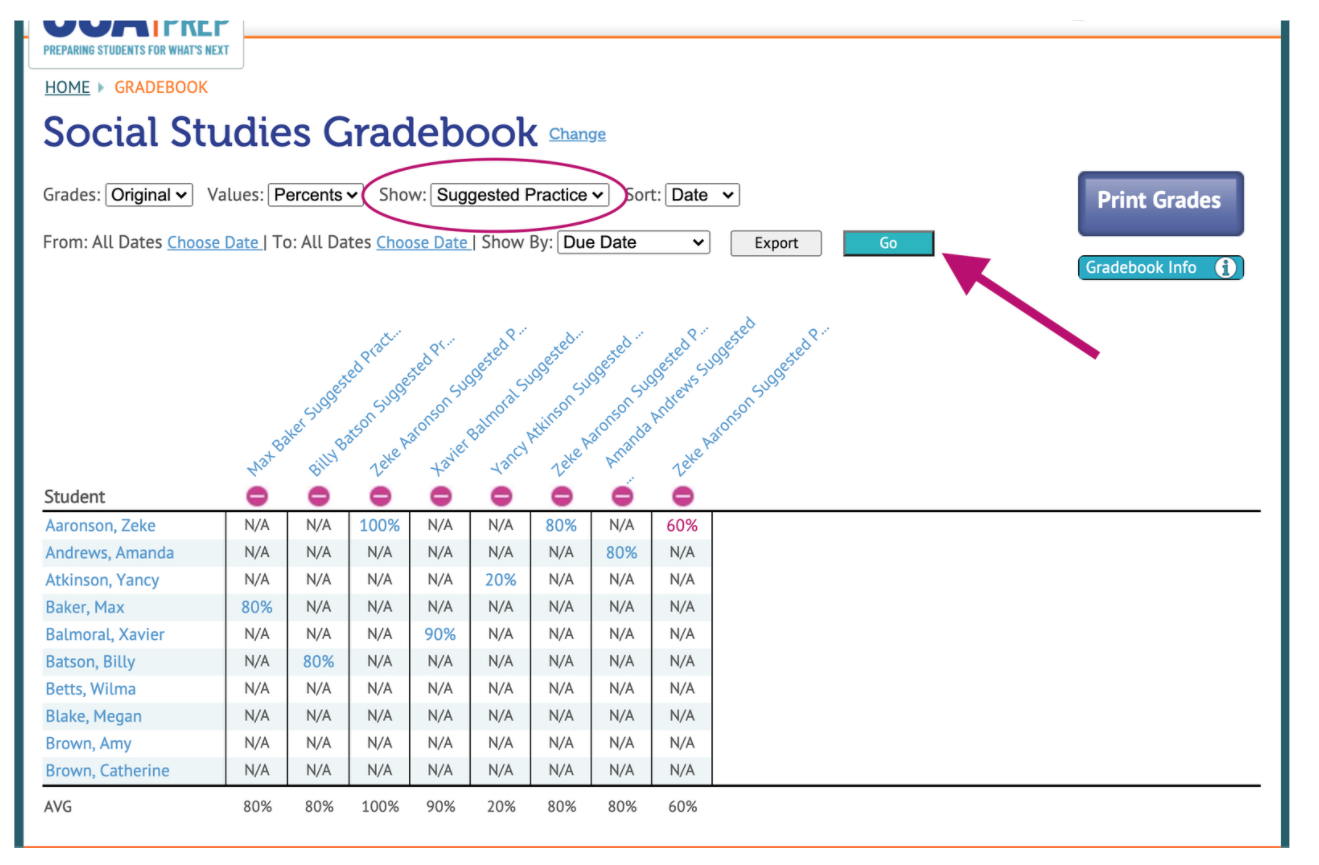 Step 3: From your Assignments tab, click the "Assessment Suggested Practice" link. Click the "+ sign" to view the list of students that have been assigned suggested practice from the selected Assessment.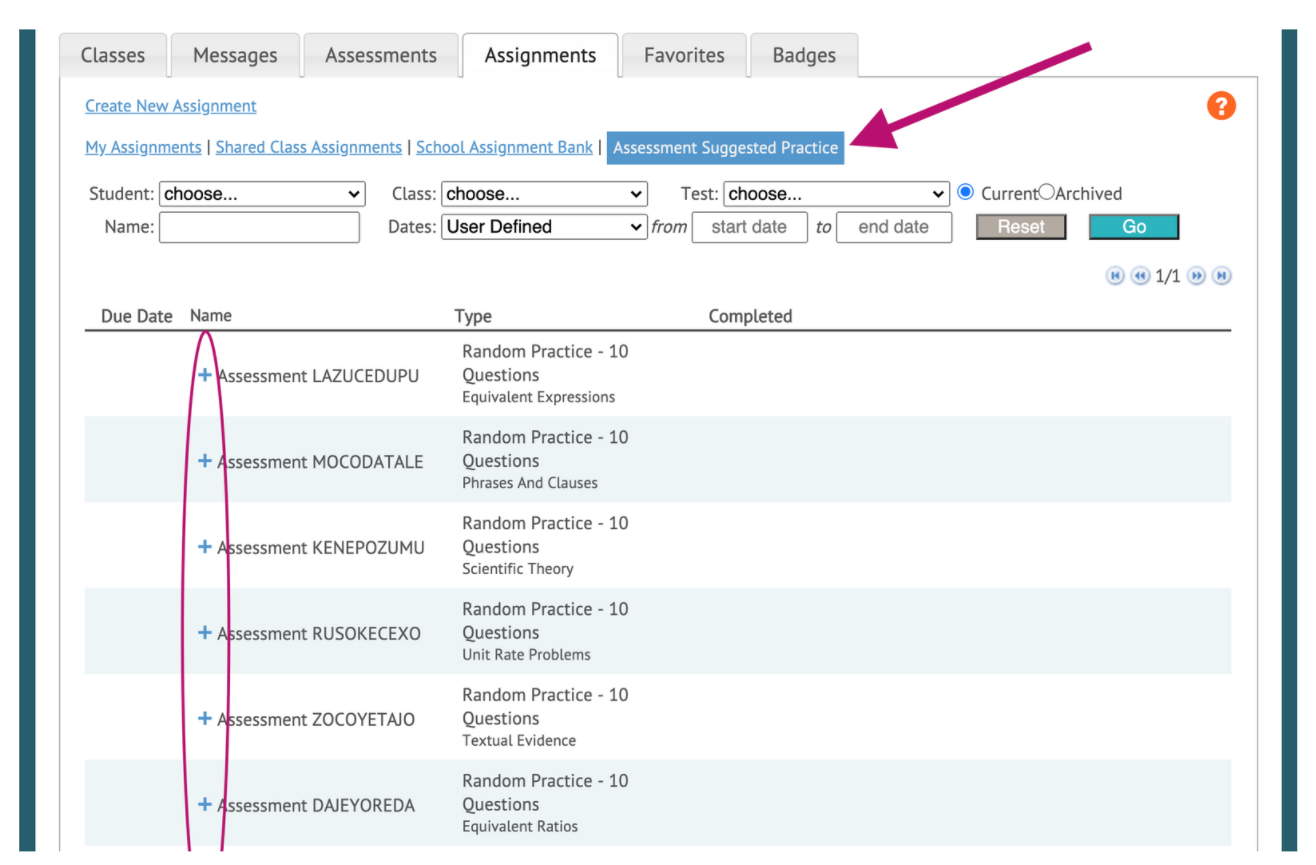 Step 4: Click on the number in the Completed column to view the student's result in detail, including how every question was answered.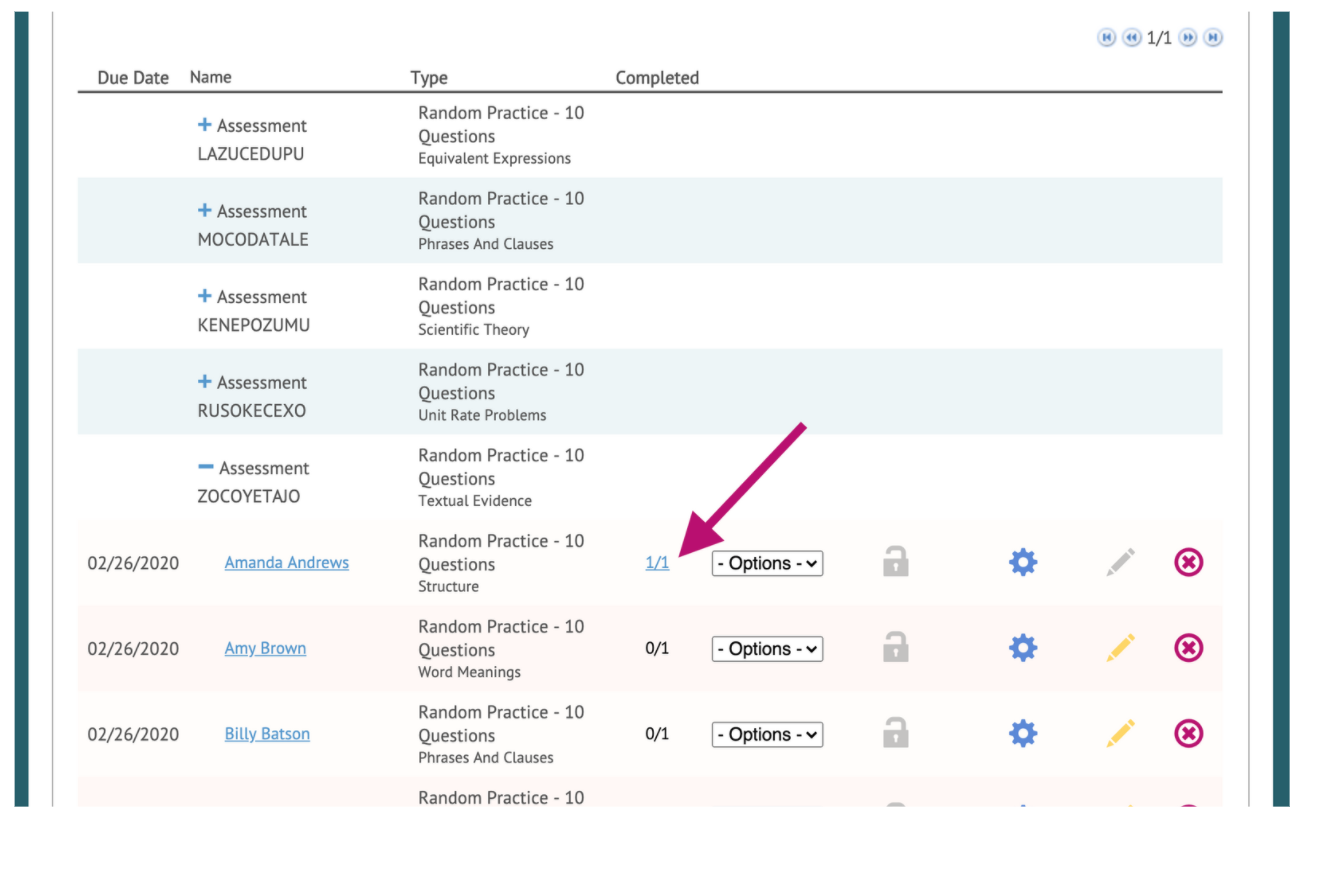 ---
---