How do I view class results?
Step 1: From your Classes tab, click on the "Class Results" icon for the class you'd like to view student results for. Class Results is a master list of everything that has been completed for your class, including both assignments and independent practice that students have reported to your class.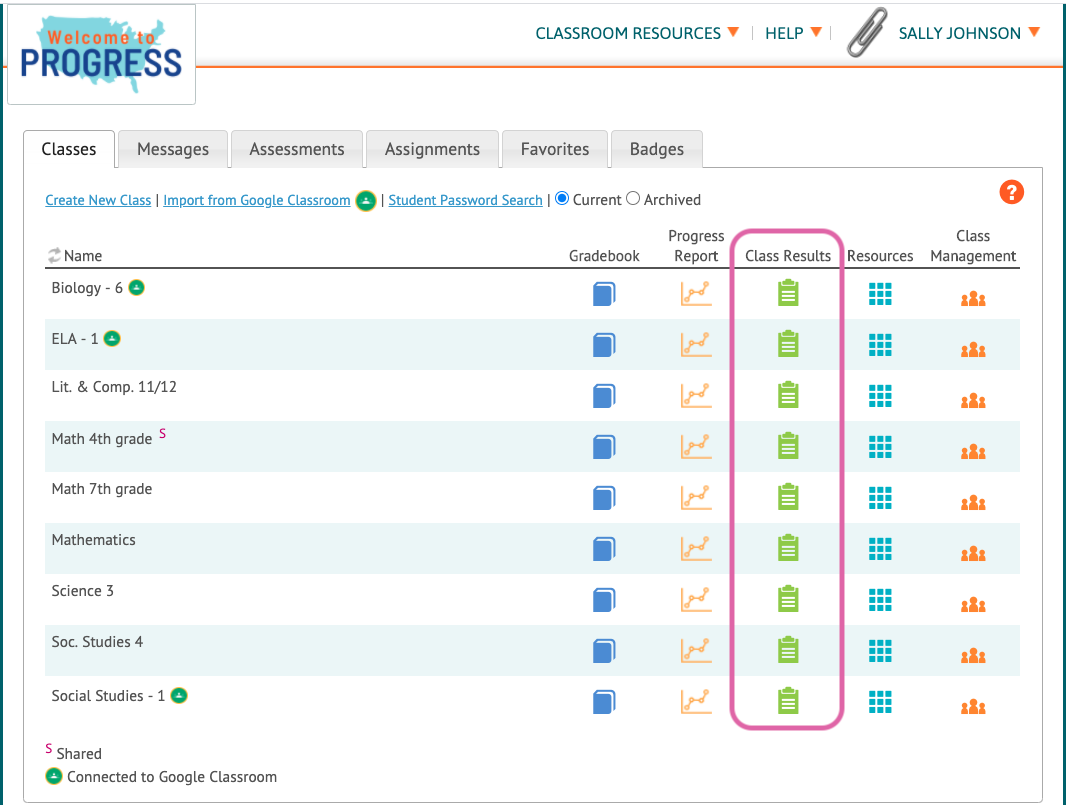 Step 2: By default, all results from the past week are shown. Click the "See More Results" link to expand your search.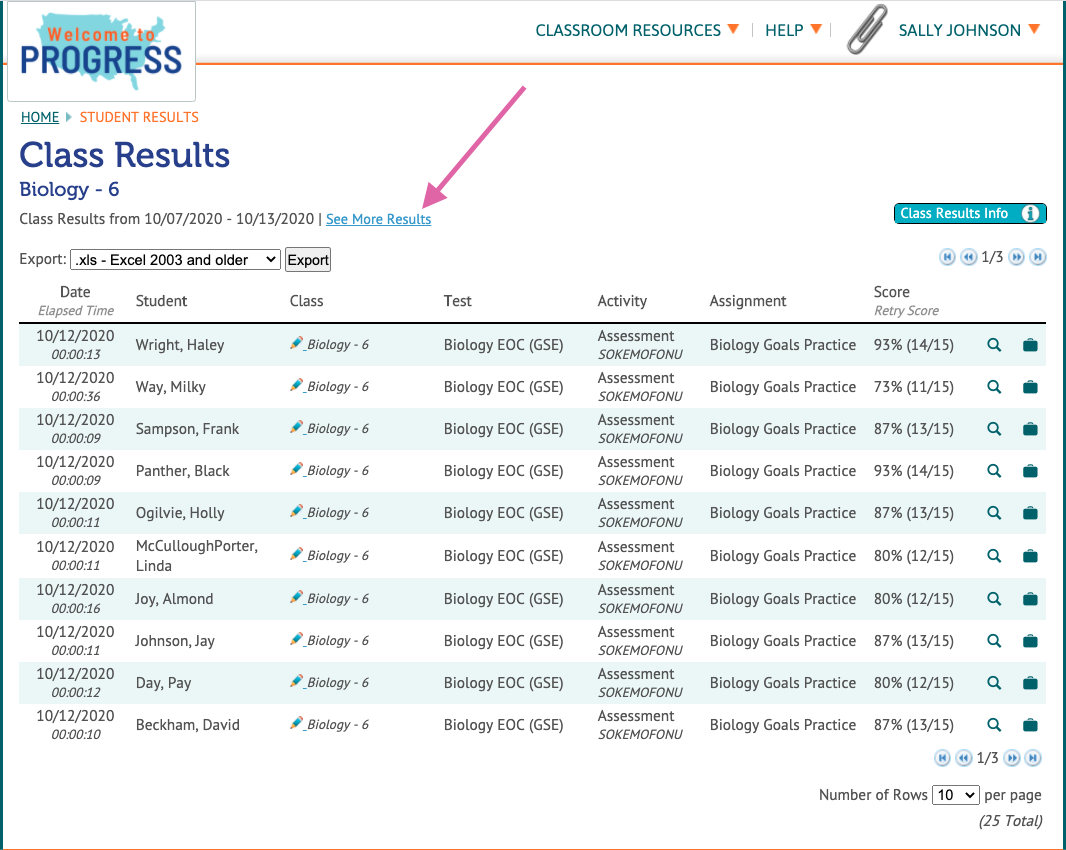 Step 3: Choose your search parameters. Search for a specific student's results. This will list everything the student has completed for your class. You may also select a specific type of activity, test (subject area), or date range. Click the "Go" button.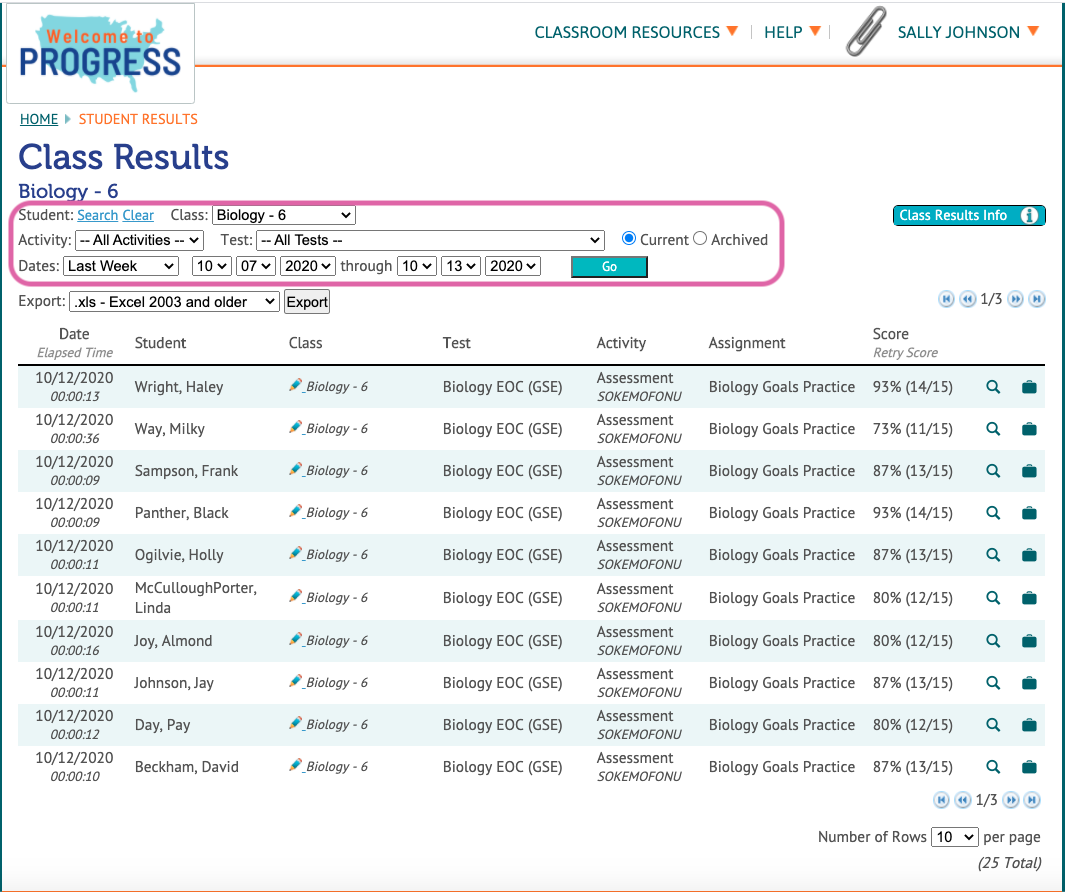 Step 4: To view more results per page, click on the "Number of Rows" dropdown and choose between 10, 20, 50, and 100 results per page.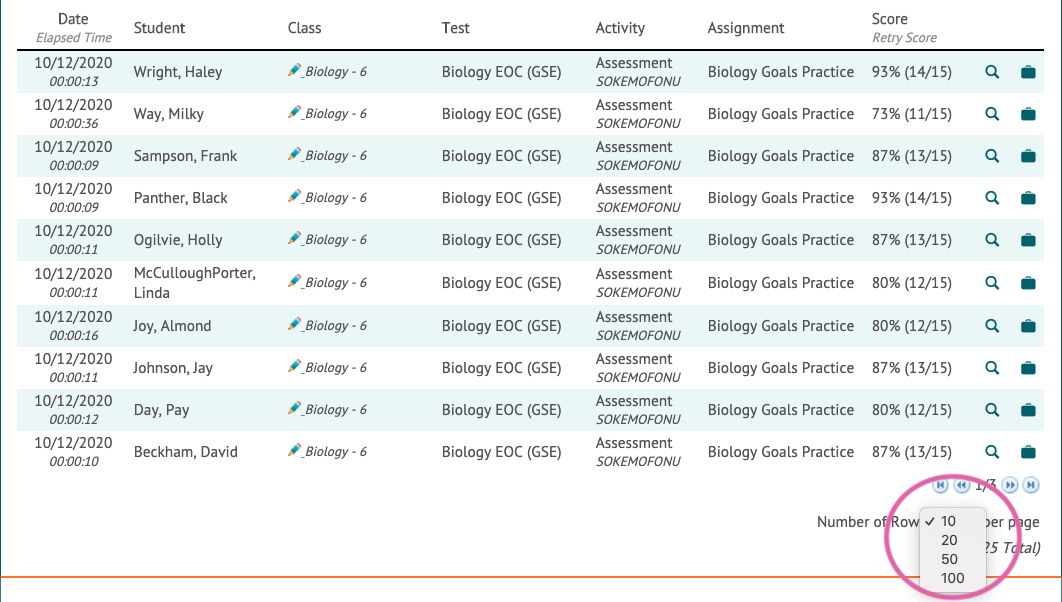 Step 5: Click on the column headings -- Date, Student, Class, Test, Activity, and Assignment -- to organize the results on each page accordingly. The example shown here has been sorted by student.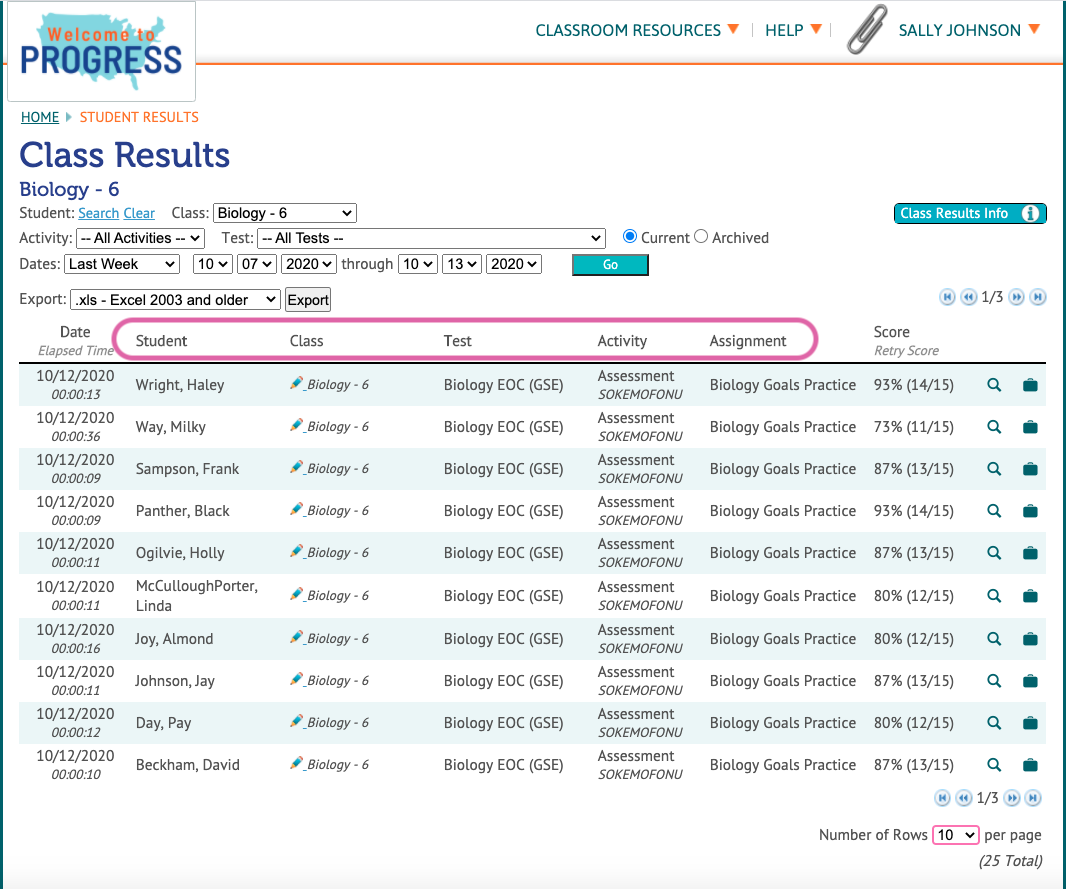 Step 6: An export is available for all results shown. To see a student's result in detail, including the timestamp for when the activity was submitted, the exact questions, and how each question was answered, click the magnifying glass.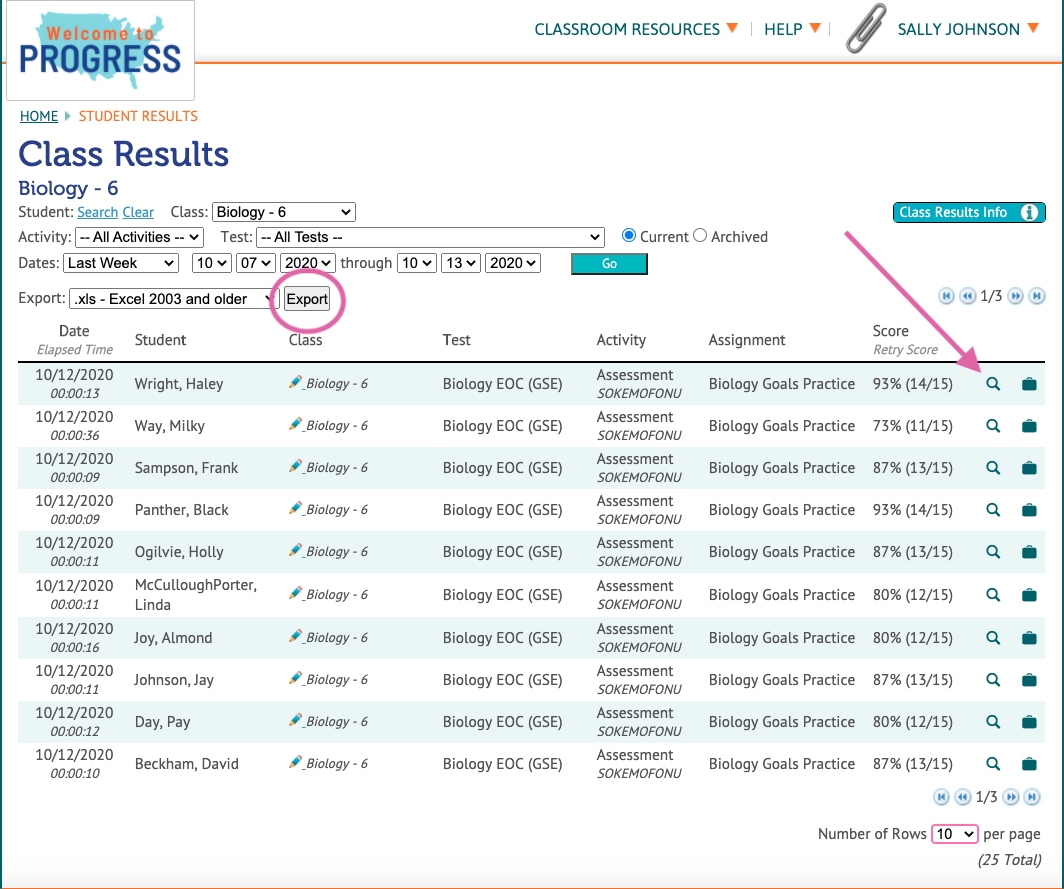 ---
---