How do I create a class?
Step 1: On the Classes tab, click the "Create New Class" link.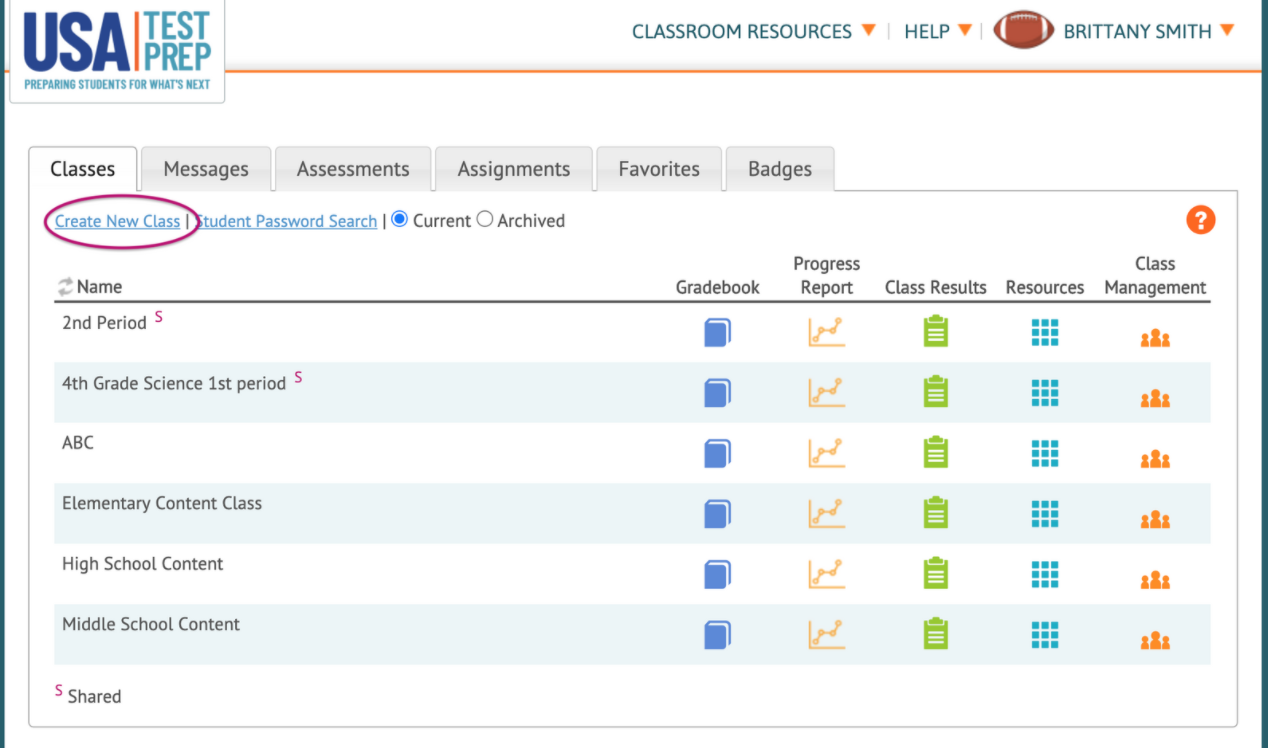 Step 2: Enter a name for your class. You may add an additional display name. If students will be joining your class, you may want to require a class password.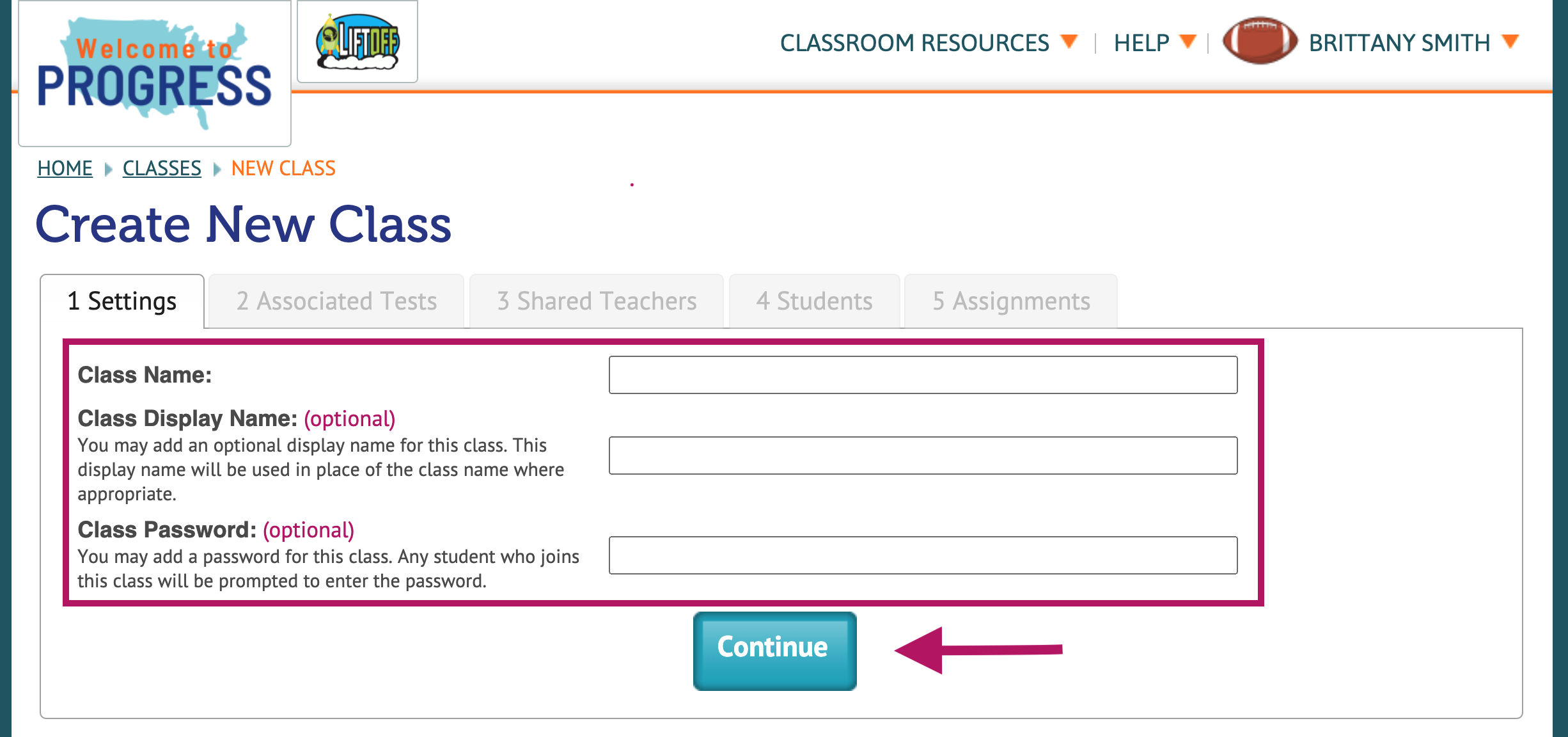 Step 3: Associate your class with the subject area(s) you teach. You must have your class associated with a subject area in order to access shared assessments for that subject area and for students to report independent practice to your class. Any subscriptions that your school has not purchased are greyed out.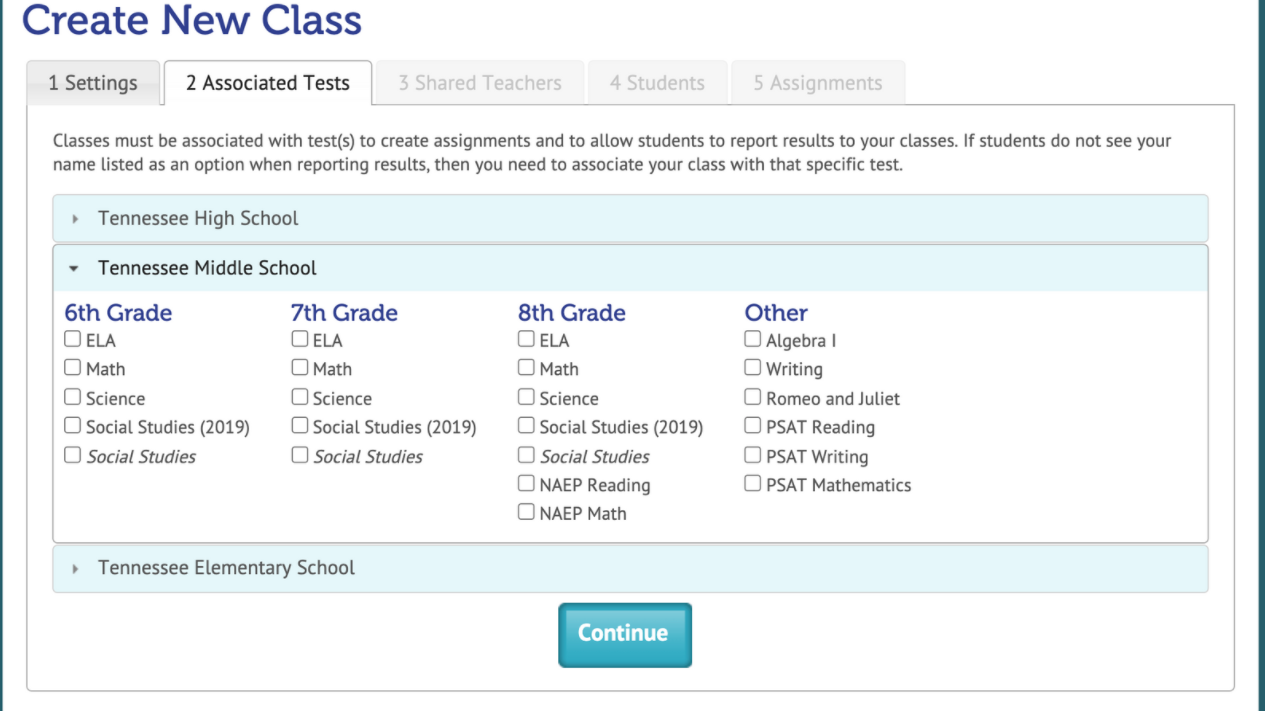 Step 4: Share your class with other teachers -- perfect for co-teachers, case load managers, etc.  Shared teachers will have access to all results associated with the class as well as reporting features, including the gradebook and progress report. Only the primary teacher can create assignments for the class.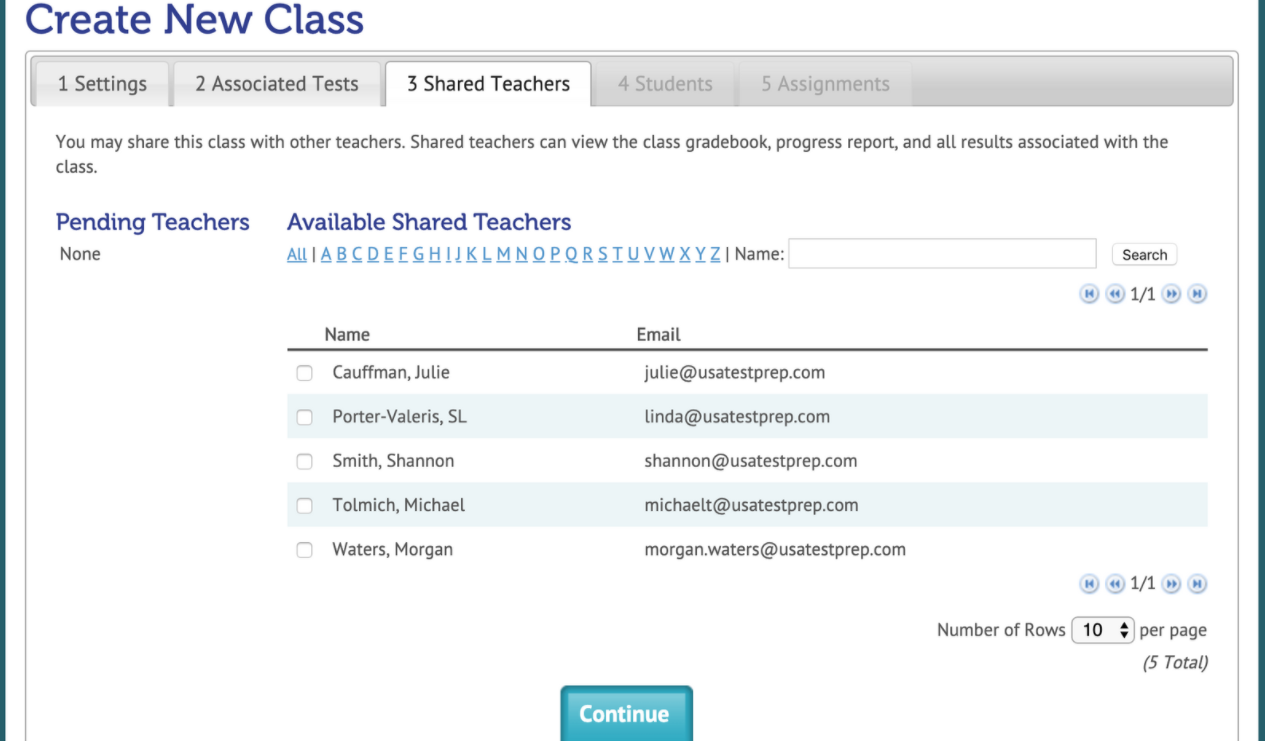 Step 5: Add students to your class.  Use the search box or filter by letter/ grade level to quickly find your students. If students do not appear in this list, they do not have a USATestprep account yet. This step is optional.  You may skip this step if you want students to join your class instead.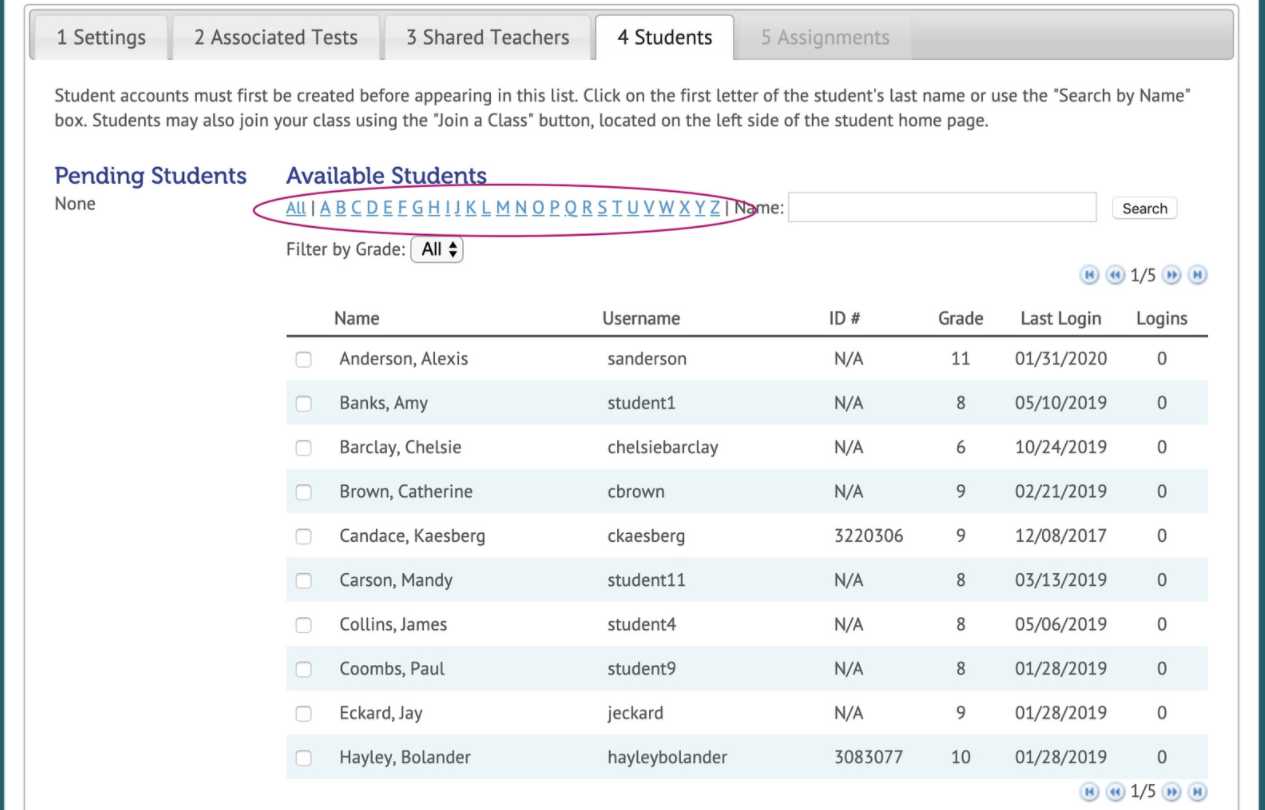 Step 6: Click the "Save Class" button. Once your class is saved, the button will change to "Manage Class."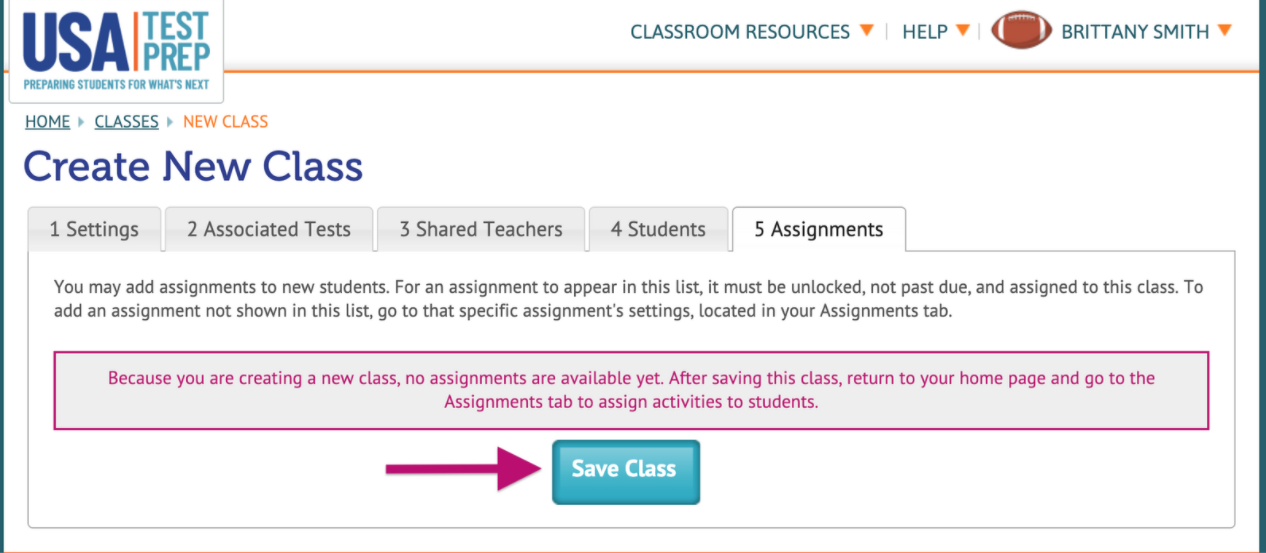 Step 7: Your class has been created! Refer to your class management page to make changes to your class settings and student roster. Other useful features on this page include locking the game arcade, printing password cards for your students, and conveniently logging in as any of your students.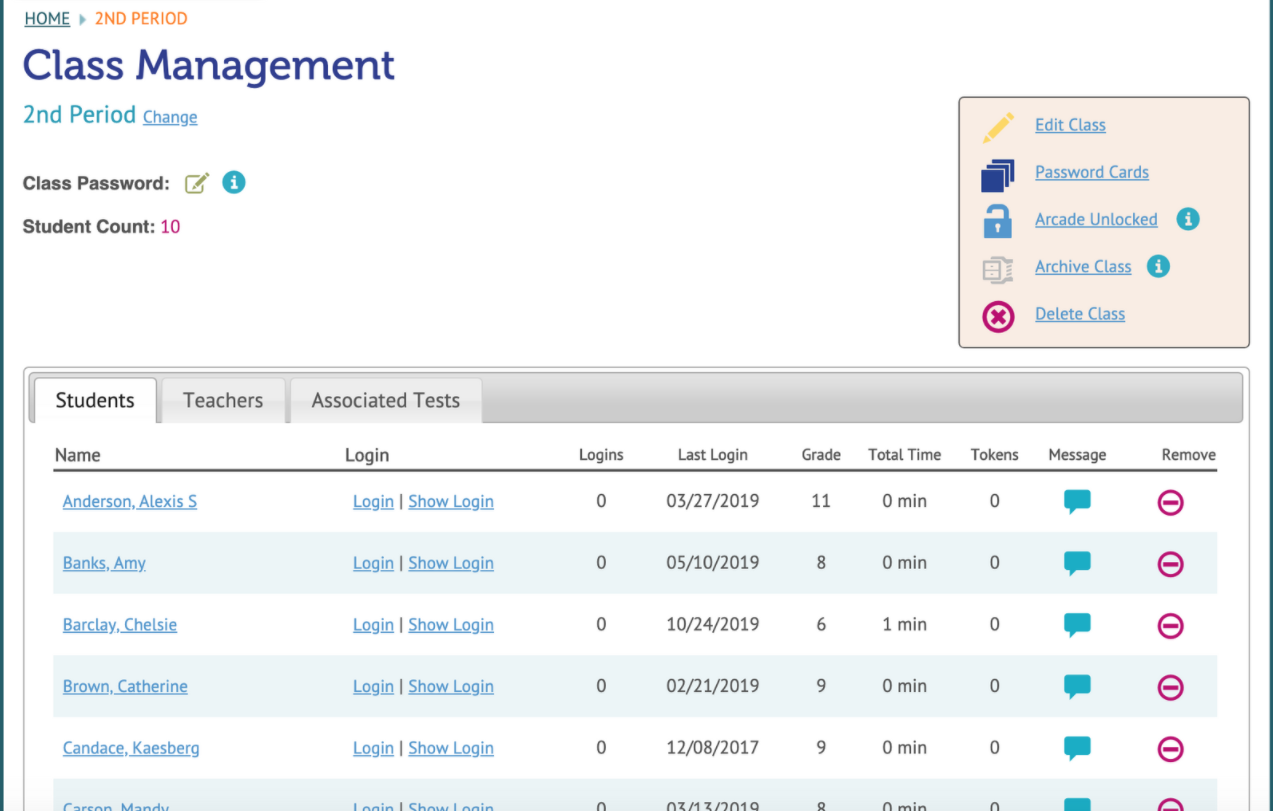 ---
---