How do I assign a canned USATP generated test for AP, PSAT, SAT, or ACT?
Step 1: For AP,  ACT, PSAT, and SAT, pre-made canned tests are available. These tests have been curated by our academics team to act as mock tests. The items in these canned tests do not appear anywhere else on the site, including assessments and practice activities. Within the Assignments tab, click the "Create New Assignment" link.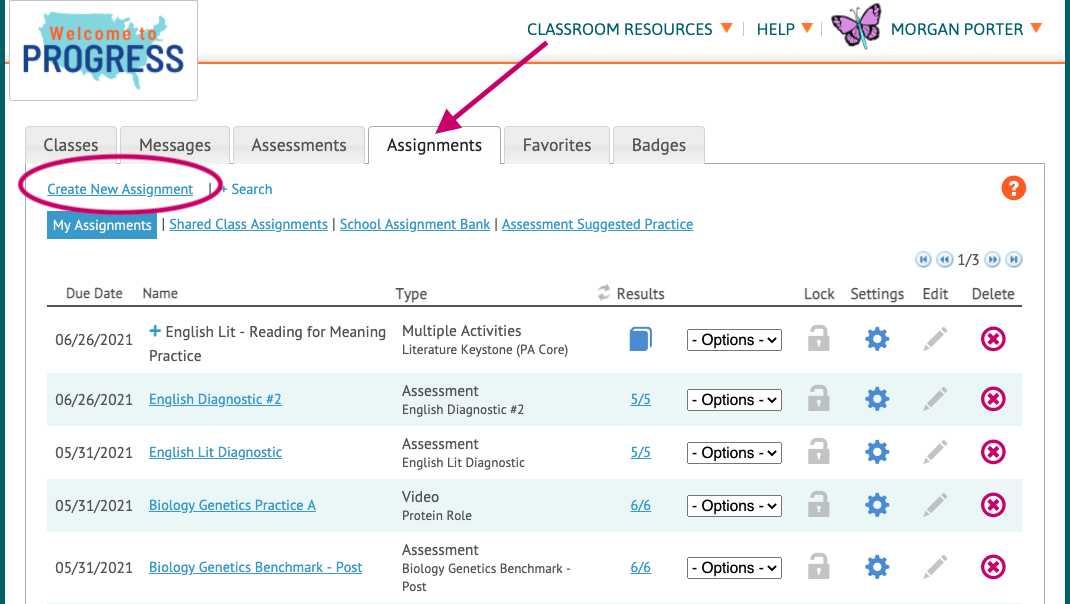 Step 2: Select the class(es) you want to assign the canned test to. Click the "Continue" button.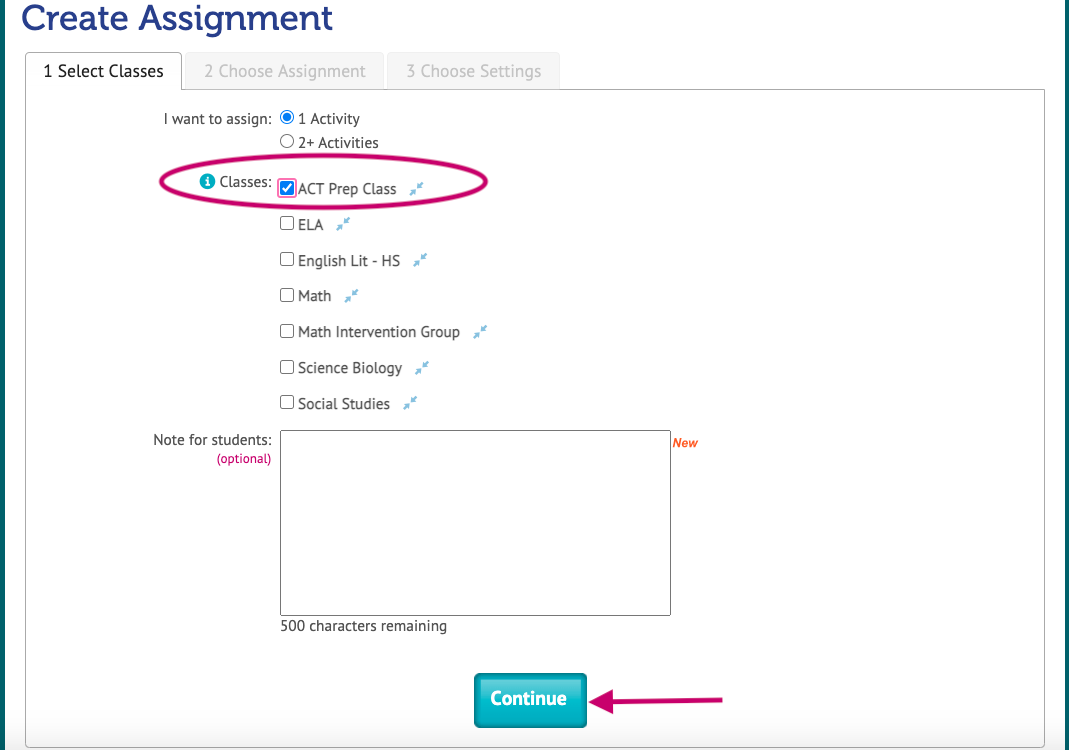 Step 3: Enter a name for the assignment. For Assignment, choose "USATestprep Generated Test."

Step 4: For Test, choose your subject area. For Type, choose "Full Test."

Step 5: After choosing the "Full Test" option, a list of canned tests will appear. Canned tests cannot be edited, and all students will receive the exact same test. Click on the name of any test to preview the questions.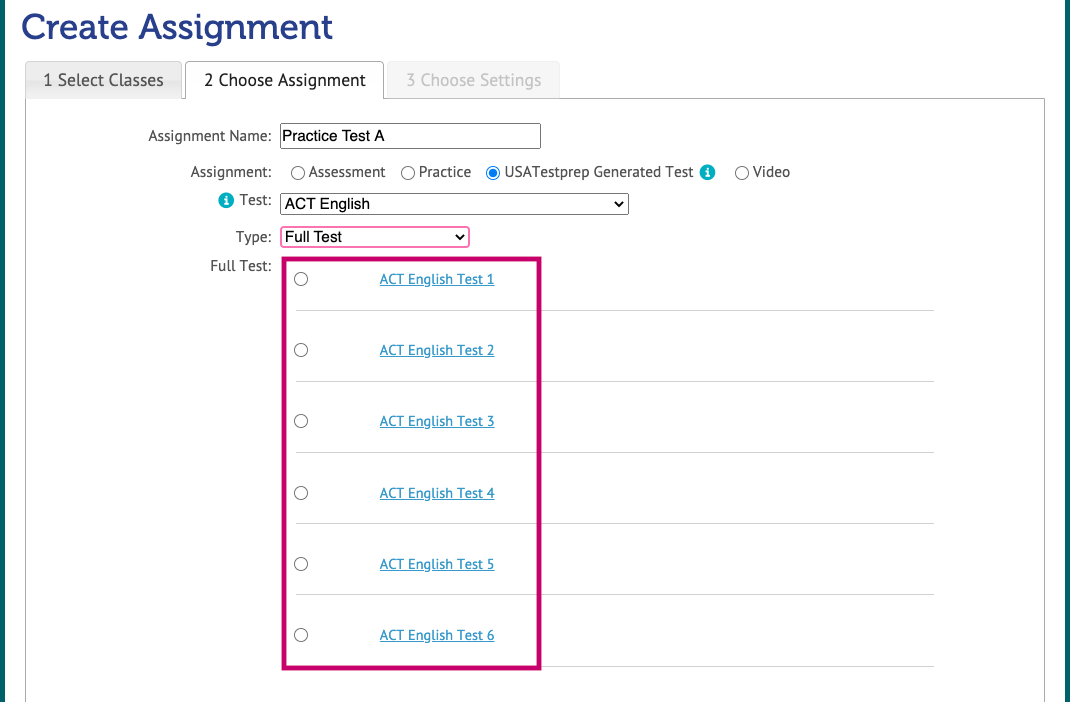 Step 6: Select the canned test you would like to assign. Click the "Continue" button.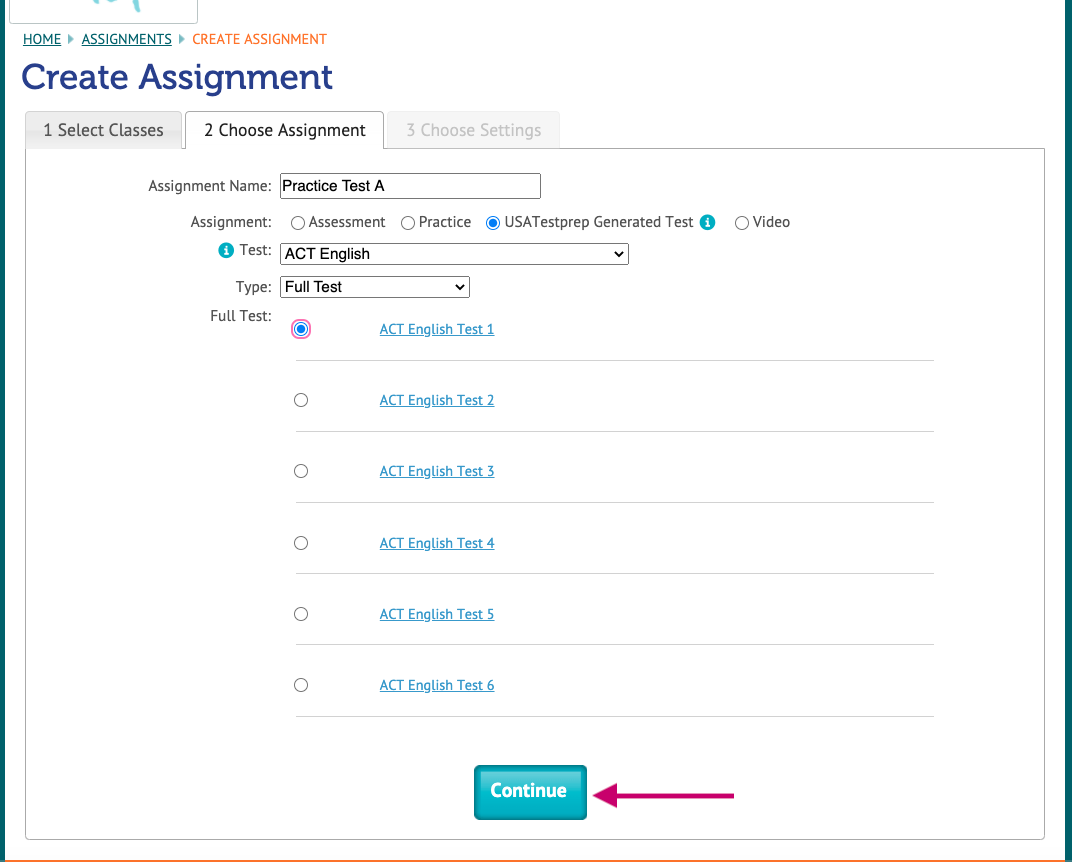 Step 7: In step 3, select your start and end dates. Then select your settings, including whether students can retry missed items or view item results upon completion. After selecting settings, click the "Save Assignment" button. For test security, we recommend NOT allowing students to view the questions and answers after they finish the canned test.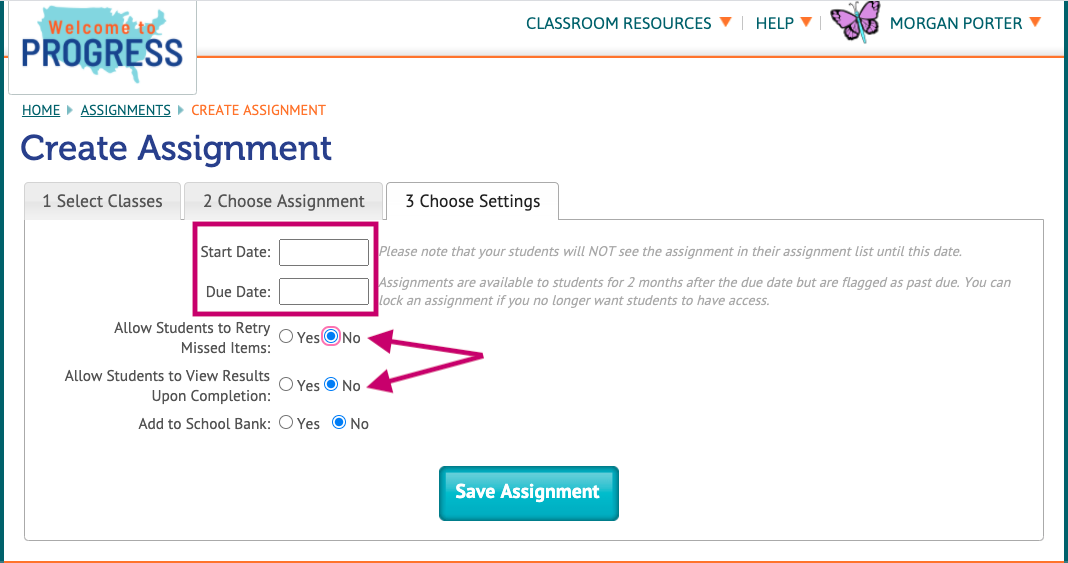 Step 8: Back in your Assignments tab, you will see your canned test assignment. In the Type column, the name of the canned test (ex: ACT English Test 1) is displayed so that you can keep track of which canned test(s) you have assigned.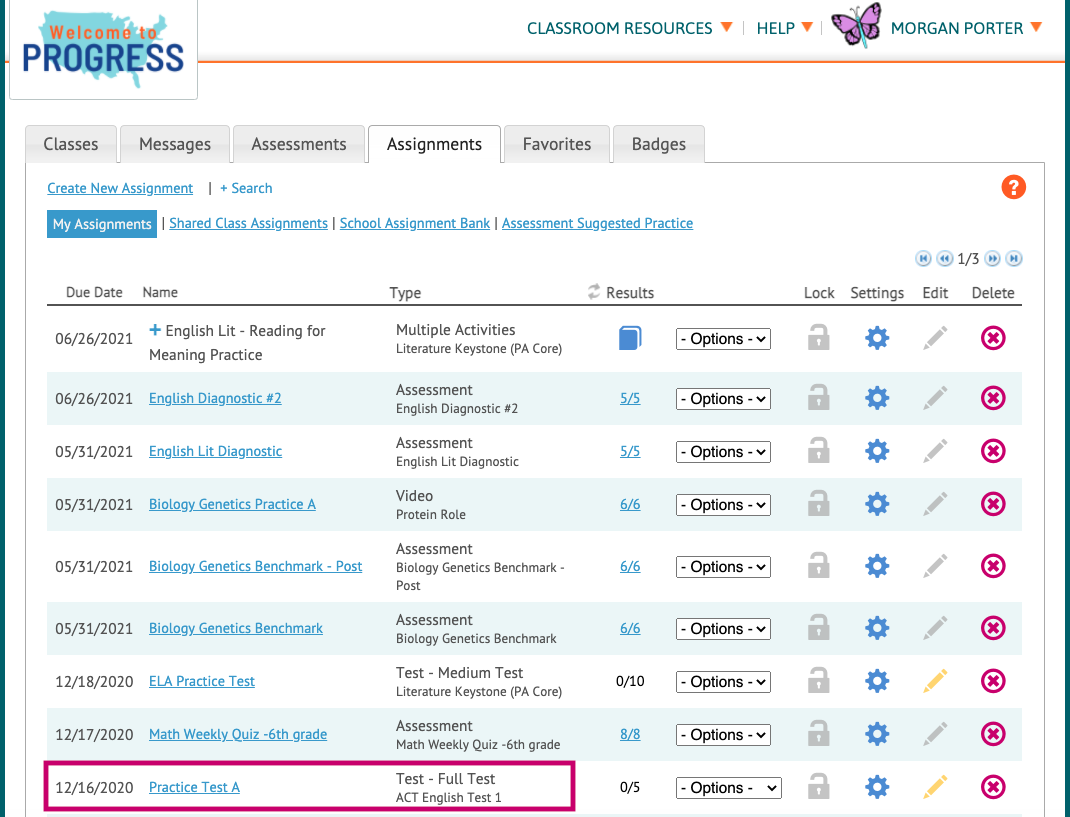 Step 9: From your Assignments tab, use the - Options - dropdown to preview the canned test as a student.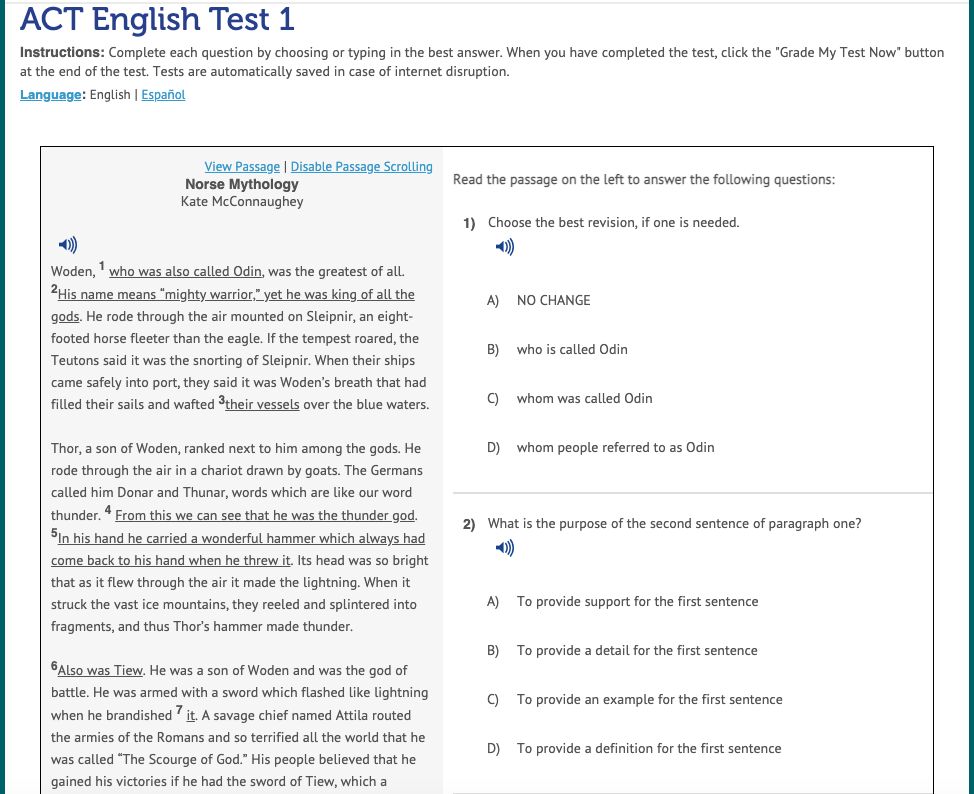 ---
---