How can I test out the Progress platform?
If you are new to USATestprep, we invite you join us for a free 30-day trial. Your school will receive full-access to our standards-aligned Progress platform, including classroom resources, assessment builder, remediation tools, progress monitoring, data collection, and more. (See a full list of features.) Go to www.usatestprep.com/trial to start your no-obligation trial.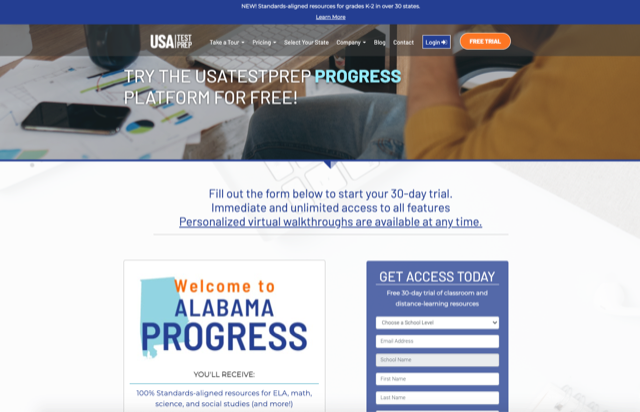 Hint: Before you start your trial, we strongly recommend a brief walkthrough with one of our platform experts. In 30 minutes, we can show you how to quickly navigate the site, and help you focus on the tools and features you most want to explore during your free trial. Register for a complimentary demo at www.usatestprep.com/demo.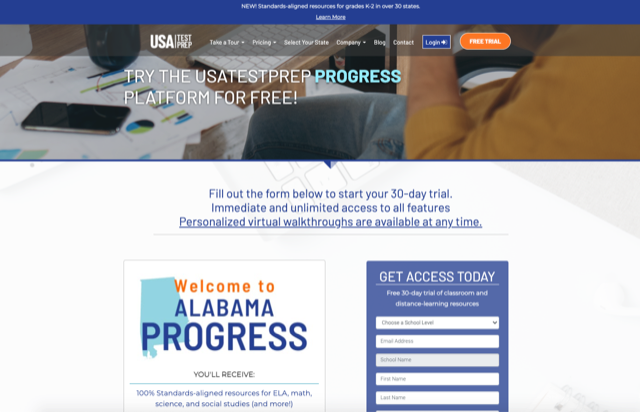 ---
---