How do I view my graded work?
Step 1: From your home page, click on the Graded Work tab to view assessment, assignment, and independent activity results.

Step 2: By default, you will view all results. However, you can change your view by using the filters. "View Assignment Results"  will allow you to view results for assignments that were assigned by one of your teachers. "View Practice Results" will show practice tests and activities you completed on your own.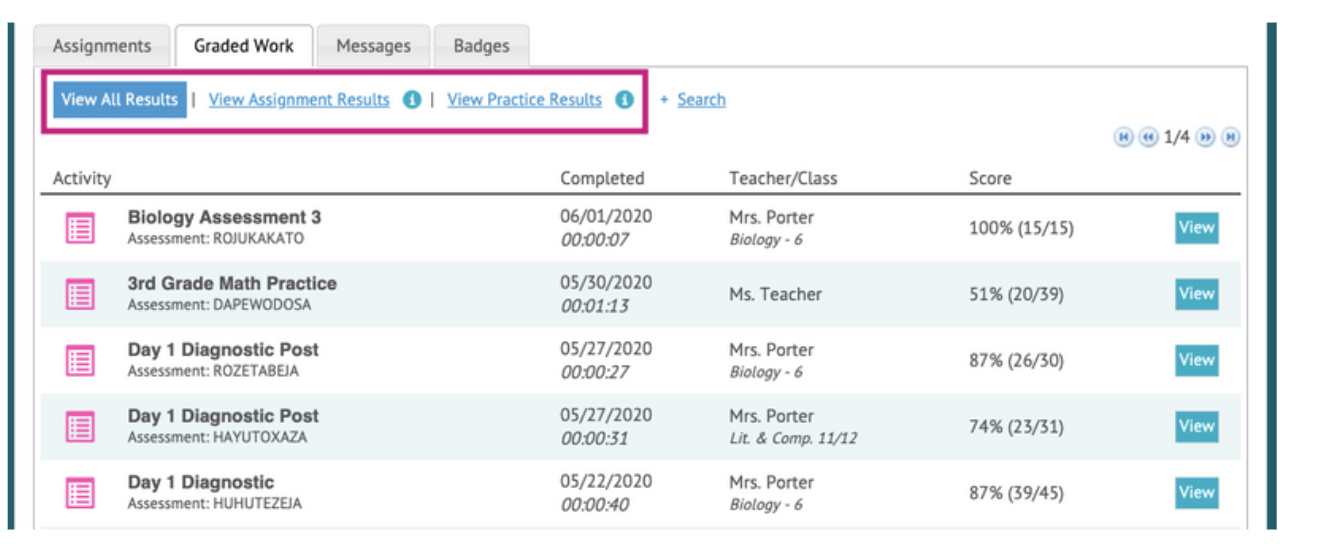 Step 3: Use the "Search" filter to define a specific class, subject or date range. Click "GO" to load the data.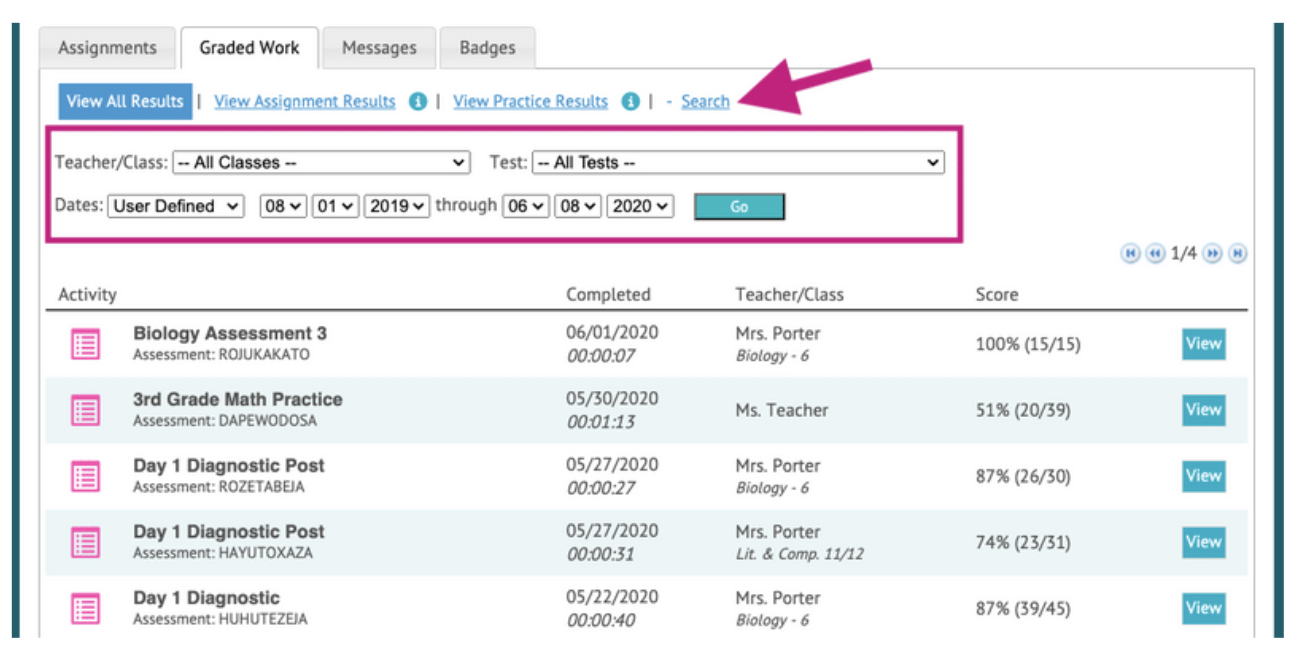 Step 4: Click "View" to see your results in more detail.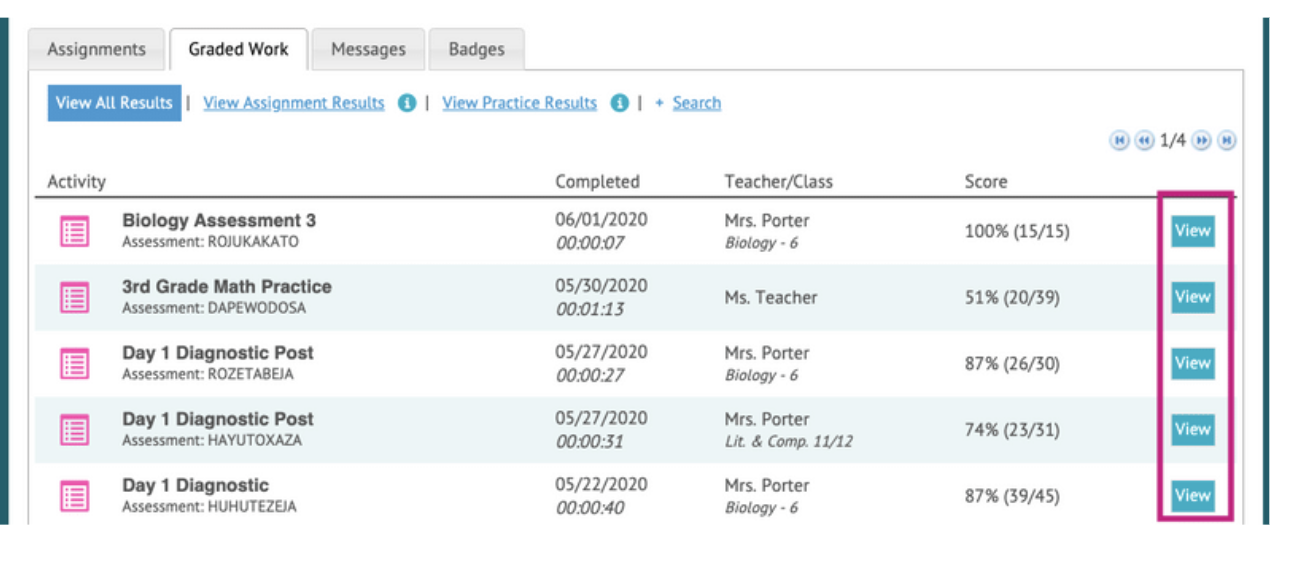 Step 5: You can click "View Item Results" if your teacher has enabled this. If this is an option, you will be able to see the questions you answered correctly and incorrectly.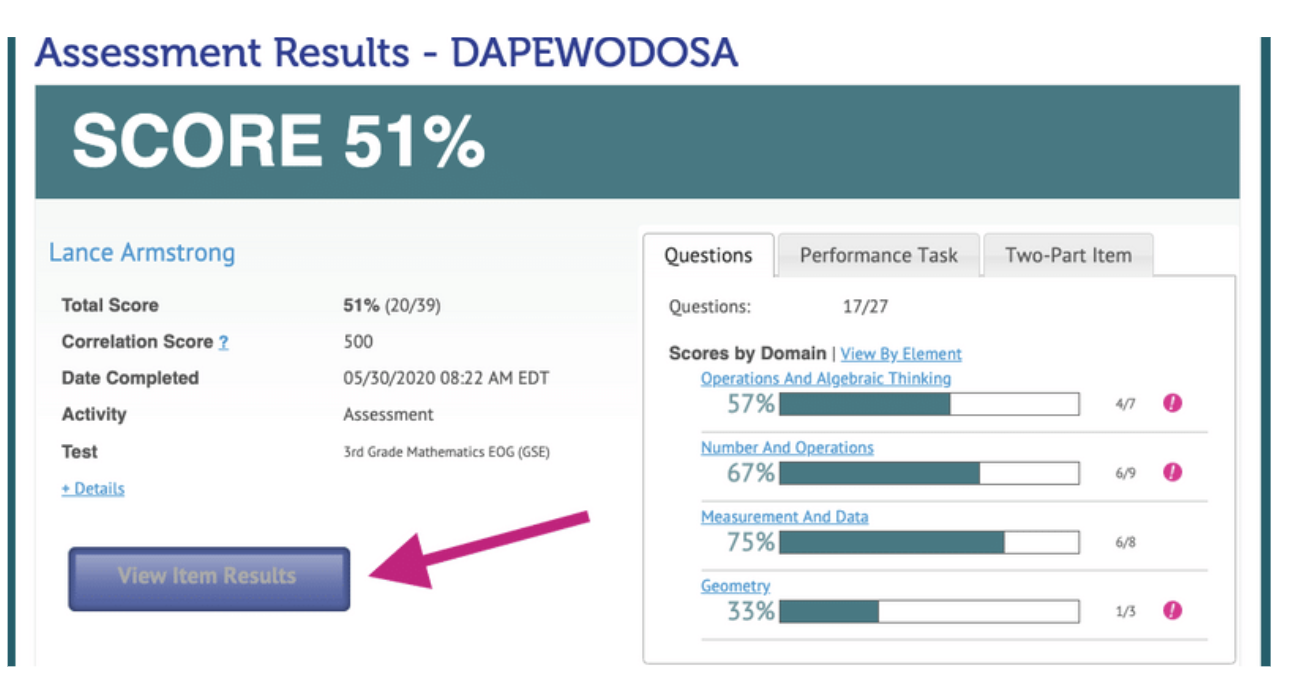 Step 6: Click on the pink exclamation points to self-remediate. You can watch videos, review vocabulary, and work through practice questions.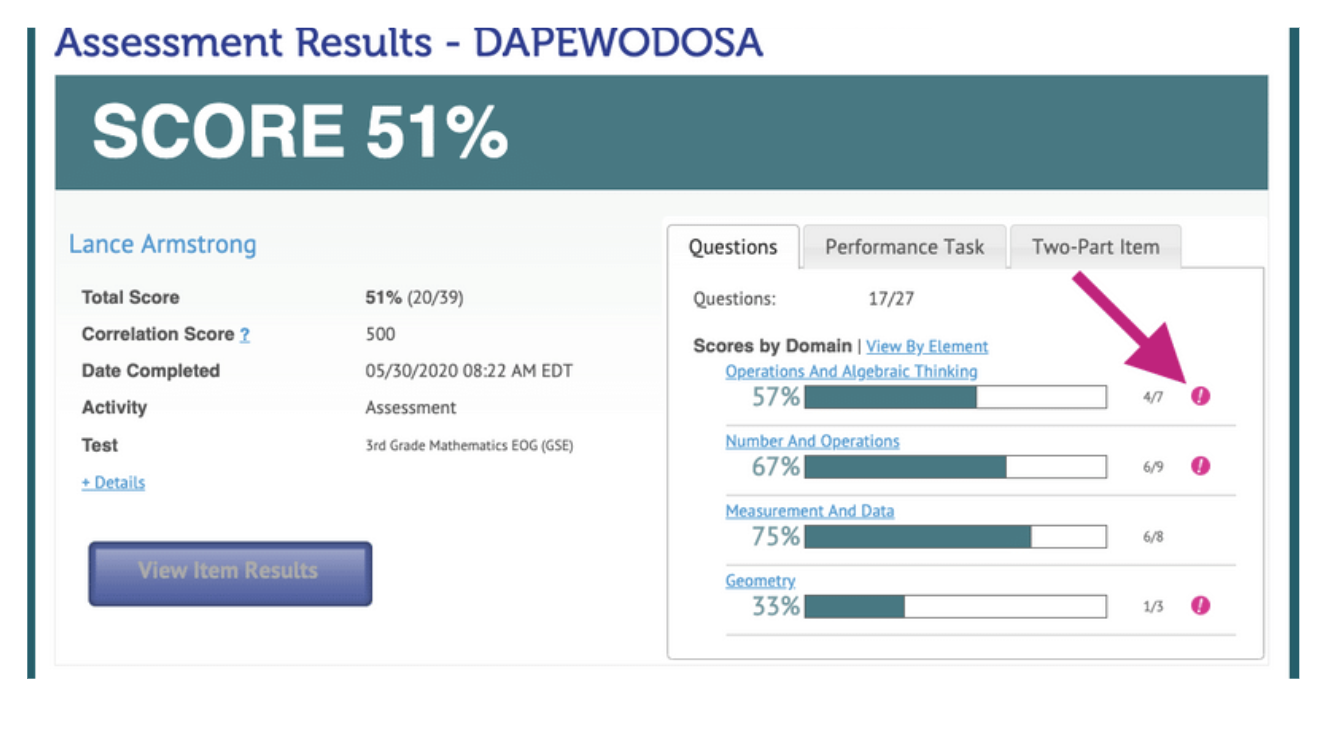 ---
---