What classroom resources are available in USATestprep?
Step 1: From your homepage, go to the CLASSROOM RESOURCES menu and select a subject area.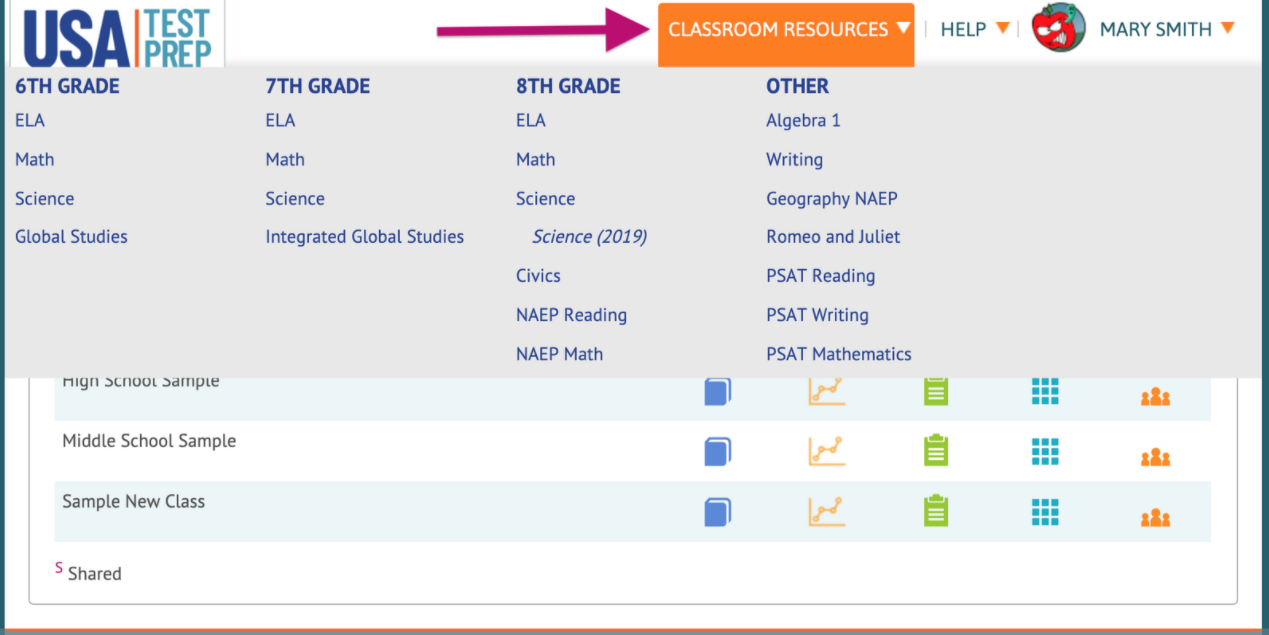 Step 2: The first section is filled with a variety of online resources to use with a projector. These resources can easily be incorporated into your everyday lesson plans since students do not need their own devices to follow along.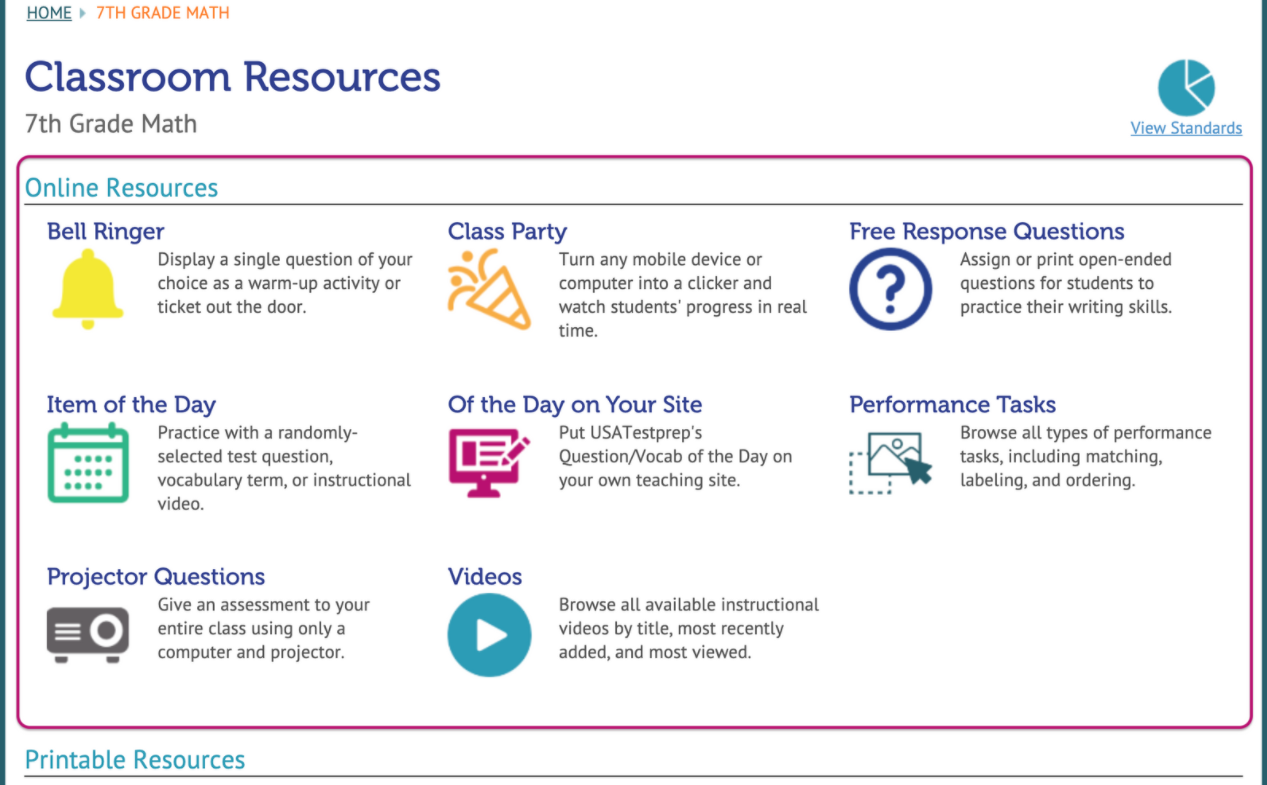 Step 3: The second section features printable resources, which are useful as sub plans, stations, and remediation/enrichment activities. This section may not be available for certain grade levels.

Step 4: The third section contains three different projector games to choose from. These team-based games are an engaging way to review the content.

Step 5: Click the "Preview Student Practice" button to see a list of standards and what the practice page looks like for students.

---
---