How do I view district data usage?
Step 1: In the Usage Info tab, you will see all subscribed schools listed with login data. Use the color-coded legend to compare current year usage with previous year usage. Blue = current Yellow = previous

Step 2: To view usage by subscriptions across schools, change the radio button to Test Usage. The legend at the top of the chart also contains a link to contact your success manager if you have questions or would like to purchase subscriptions.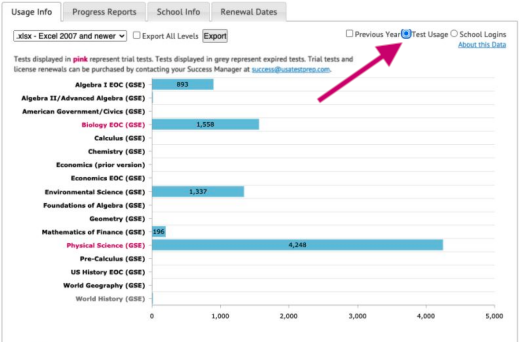 Step 3: Click EXPORT to convert data to Excel. You can also export data for all schools by checking the Export All Levels box.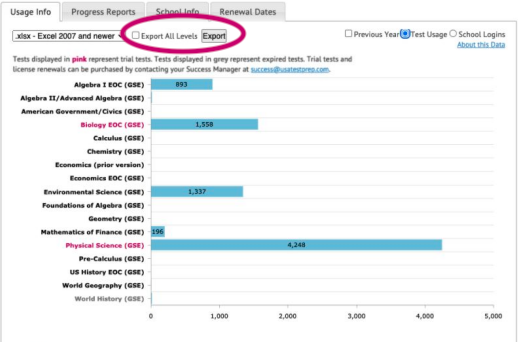 ---
---