How can I correct issues with videos not playing?
Step 1: Select Admin under your name in the navigation bar to open the Account Admin page.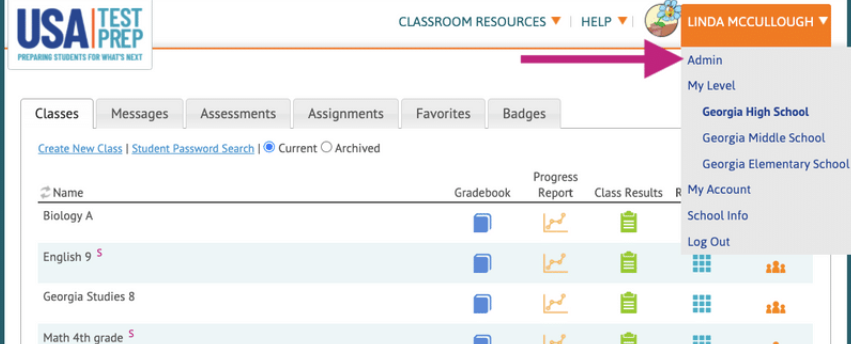 Step 2: Under Settings, check the third box, "Serve instructional videos from USATestprep, NOT Vimeo". We host our instructional videos through Vimeo for better quality. Your school may block Vimeo.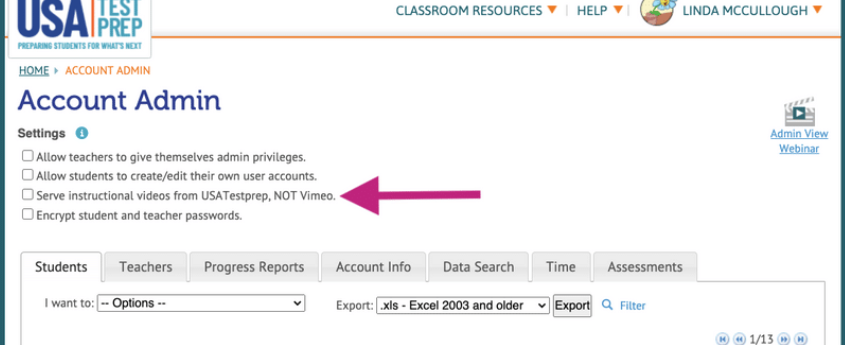 Step 3: Teachers and students will be able to watch the videos without interruption. It may take up to 10 minutes for the change to go into effect.

---
---